Posted by Elena del Valle on February 22, 2012
By Tony Malaghan
Chief Executive Officer
Arial International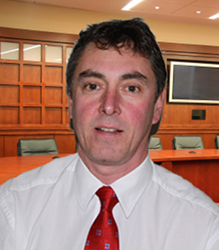 Tony Malaghan, CEO, Arial International
The "Great Recession" has had an impact on us all in one way or another and with businesses across all industries struggling in the face of an economic climate not seen since the Great Depression, what better way to grow your business than tap into a market of 50.5 million people, with a purchasing power of more than one trillion dollars right at your own back door! A great majority of businesses however, appear to be overlooking the US Hispanic market with few companies proactively targeting this segment of the market in a strategic and culturally appropriate manner.
According to the US Census Bureau 2010 Census data, 308.7 million people reside in the US, of which 50.5 million (or 16%) are of Hispanic origin. This is an increase from 35.3 million in 2000 when this group made up 13% of the total population. That's an increase of 15.2 million between 2000 and 2010, and accounts for over half of the 27.3 million increase in the total population of the United States. Put another way, the Hispanic population grew by 43%, which is four times the growth in the total population at 10%.
I can hear you saying, there is no denying the population growth of this segment of the market, but hasn't the US Hispanic market been impacted just as much, if not more, than the general market by recessionary forces? It's true that Hispanics were proportionally significant employees in those industries hardest hit by the recession, and that the Hispanic unemployment rate has been running higher than the nation's overall rate, (Table 1).
Click to read the entire The US Hispanic Market, A Viable Acquisition Strategy in a Recovering Economy