Posted by Elena del Valle on February 2, 2007
By Tony Malaghan
CEO, Arial International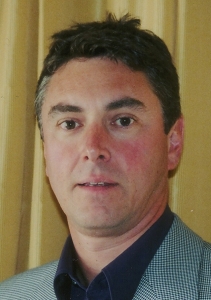 Tony Malaghan, CEO, Arial International
Photo: Arial International
Latest population estimates by the U.S. Census Bureau at the time of writing, put the U.S. Hispanic population at 42,687,224 or 14.4 percent of the U.S. population. That equates to one person out of every seven in the U.S. being Hispanic. The projection for 2050 is that this will increase to one in four people or 25 percent of the total population.
To put the current Hispanic population into perspective, when looked at in terms of the population of countries in the world, it would rank 29th out of 232 countries. In terms of pure numbers, it ranks higher than Sudan, Spain, Argentina, Kenya, Canada, Australia and Afghanistan to name a few.
I think we can conclude it's a pretty substantial market. So, why are more companies in the U.S. not doing more to establish a presence in this market?
Let's not look at population numbers in isolation. What is the spending power of this segment? According to Jeff      Humphreys, Director of the Selig Center for Economic Growth at the University of Georgia, the economic clout of   Hispanics has risen from $212 billion in 1990 to $798 billion in 2006. That's 276.4 percent growth from 1990 to 2006.  They are forecasting that by 2011 the figure will be almost $1.2 trillion, a growth rate of more than 450 percent from 1990 to 2011. Non-Hispanic buying power is growing closer to a rate of 176 percent over the same period.
According to the Selig Center, in 2011 Hispanics will account for 9.5 percent of all buying power, up from only 5 percent in 1990. Due to brisk growth, Hispanic buying power will essentially equal African American buying power in 2006, and will exceed it in 2007.
If I was a business owner selling products or services to consumers, it sounds like a market I would want to be active in!
However, marketers need to understand the ethnic make-up of their business footprint.  As reported in The Selig Center,     Multicultural Report, Hispanics and their buying power are much more geographically concentrated than non-Hispanics. For example, California alone accounts for 27 percent of Hispanic buying power.  The top five states by Hispanic buying power are:
California 27%
Texas 18%
Florida 10%
New York 8%
Illinois 4%
So, why have we not been seeing a flurry of activity with companies scrambling to attract the U.S Hispanic market?
In our experience of consulting and training to companies targeting and servicing the U.S. Hispanic market, the hesitation and resistance to proactively target this segment of the U.S. market can be attributed to one or more of the following reasons:
• Lack of corporate commitment to the strategic decision to target the U.S. Hispanic market.
• Lack of adequate budget to undertake the marketing and build the necessary customer service infrastructure.
• Resistance due to the sheer magnitude of the undertaking. There are a multitude of components that comprise your Hispanic marketing and servicing platform, e.g. culturally relevant products/services; Spanish    language marketing collateral, customer communication; Spanish language website; Bilingual call center and customer service personnel; bilingual IVR, etc.
• Fear of the unknown.
How have companies that have faced these and similar issues overcome them?
1. Research, research and more research!  In addition to undertaking primary research specific to your company and its products/services, there is an abundance of secondary research available. Information is power and will    enable you to make informed decisions about the direction you should take.
2. Assign a U.S. Hispanic market champion within the senior executive team to nurture the idea within the senior management team. In our experience, U.S. Hispanic projects are one of the first to be cut when departments are looking to cut costs and trim budgets.  Having a U.S. Hispanic champion on board will help to raise the profile of what you are doing and help build momentum. Once you have built momentum and raised the profile internally, it becomes a little harder and more political to cut.
3. Build a compelling business case that clearly shows the potential of this market today, in 5, 10 and 15 years time. There is plenty of data available to help support your business case – a few examples are the U.S. Census Bureau and the Selig Center's U.S. Hispanic Purchasing Power dataset.
4. Take the time to do the research and fully understand who the U.S. Hispanic market is. There is a common misconception that it is one market. The term U.S. Hispanic is a name to refer to people living in the U.S. from any Spanish speaking country. Therefore, U.S. Hispanics herald from around 20 different countries, and while there are similarities that exist between the various sub-groups, there are also distinct differences marketers and customer service agents must be sensitive to in order to best serve the interests of specific consumer groups.
5. Be realistic and up-front about the magnitude of the undertaking. Not only is there substantial cost in marketing to this segment, but having the infrastructure in place to service this segment should not be underestimated. Before you go out and proactively target the U.S. Hispanic market, make sure that your bilingual customer service infrastructure is in place. Companies that practice "Best Practice" U.S. Hispanic customer care do the following:
6. Test the Spanish/English language proficiency of bilingual staff.
7. Undertake training for bilingual staff in Spanish. Many companies provide training in English, and then tell training course participants to "now go and say the same in Spanish to Spanish-speaking customers."
8. Utilize the services of Hispanic market experts. Companies specializing in one or more of the following fields: research, advertising, marketing, training and recruitment can be an invaluable resource in helping you to "get it right the first time". Professionals in these fields also have a wealth of knowledge about what has been attempted in the past and has not worked.
In summary, there is no doubt that this is a very real opportunity for companies prepared to invest in developing a U.S. Hispanic market strategy. As we get nearer to the 2010 census, there will be more and more hype about this segment of the U.S. market. Companies willing to put forth the effort now in their U.S. Hispanic market strategy and customer service infrastructure will be well positioned to reap the rewards while competitors are scurrying and trying to decide how to capture and service this very lucrative segment of the market.
Tony Malaghan brings over 24 years of professional experience in marketing to Arial International's management team. He has a Bachelor of Business Studies with a major in Marketing from Massey University. Since joining Arial International in 2001, Tony's focus has been on Hispanic marketing projects in the US. For more information visit ArialInternational
---
Read Tony's chapter in
Hispanic Marketing and Public Relations book

Click here to purchase a copy of Hispanic Marketing & Public Relations book including "Effective Translations," a chapter by Tony Malaghan
---