Posted by Elena del Valle on February 15, 2010
By Martha Galindo
CEO and president, Galindo Publicidad Inc.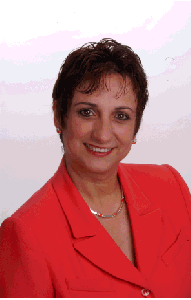 CEO and president, Galindo Publicidad Inc.
Photo: Martha Galindo
Press releases are a great way to get some coverage from media outlets, in any language.They're also a great way to break into new markets, especially foreign language ones. That's a strategy more companies are starting to adopt. There are thousands of non-English language media outlets, and they offer a great opportunity for companies to get their message in front of a new audience.
The non-English U.S. market can be substantial. According to recent reports there are 2,453 unique U.S. Hispanic media outlets, including more than 1,200 print publications, and more than 1,000 TV and radio outlets and shows. There are also twenty AP-style wire services and news syndicates. In some cases these are the only media serving a particular Hispanic community. Any company with a product that fits this market would do well to send press releases to these key outlets.
Here are 6 rules for success in sending press releases to Spanish language media outlets.
1. Make sure it is well-written. This is extremely important. The press release should be written in a newsy style — crisp, factual, with a quote or two from a spokesperson to spice it up. It should not have awkward phrases, misspelled words, or bad grammar.
2. Follow the standard press release format. This means you use the third person, and an inverted pyramid style (the most important information and quotes come at the top). Always give dates, locations, and times in the beginning of the release. The final paragraph should summarize the release, and at the bottom you should have the information (name, phone number and email address) of the person you want the press to contact.
3. Allow for word expansion. Spanish, as well as Portuguese, French, and Italian, for example, need about 20% more words than English to say the same thing. Plan for your press release to be longer in these languages, and be considerate with the space available.
4. Make sure it is translated appropriately. This is also very important. If you send a press release that is poorly translated it will mean the media outlet has to edit it, and not too many editors these days have the people allocated to do this properly, the time nor the desire to rewrite press releases. On the other hand, if the media outlet is not familiar with your industry, and you are letting them translate the content, you may run into inaccuracies getting printed without you having the chance to verify it. If there are clumsy expressions or phrases that the audience won't understand, the press release will probably get thrown in the wastebasket. You should also avoid translations that are specific to one region or dialect, because they may not apply to a broader audience.
5. Make it newsworthy. The goal of a press release is to get publicity for your company. You have a better chance of achieving this if you can link the release to something that is important to the community you're trying to reach. If you have a promotion that is planned, you may get more mileage out of it if you time it to coincide with a national festival or holiday for the ethnic group you're targeting. Investigate well the meaning of such celebration to your audience. Many times, Cinco de Mayo for example, has been confused with Independence Day and it gets more than laughs from many Mexicans living in the U.S.T his is something that a good translation company can help you with. Do not let anyone laugh at your brand.
6.Tap into the translator's expertise, and allow them to go beyond foreign words on the page. You do not have to panic nor reinvent the wheel every time you need to address the US Hispanic Market in Spanish. Let the qualified translators with expertise in advertising know how creative you want them to be. They are communication bridges, and their knowledge about the culture you're communicating with is very valuable to help you transcreate your ads, adapt your releases and tweak your message.
Don't forget that the audience for foreign language media is in the millions. Press releases are a great way to reach any audience and test the waters — if you do them the right way.
Martha E. Galindo, CEO and president of Galindo Publicidad Inc., holds a Master of Arts in Communications, is an ATA certified translator and a winner of multiple awards. She blogs about Translation Services, the U.S. Hispanic Market, and Globalization issues. Her company provides voiceovers and multilingual translations of brochures, websites, surveys, ads, press releases, manuals, catalogs, telephone scripts, etc.