Posted by Elena del Valle on August 9, 2007
By Stephen Palacios, executive vice president, Cheskin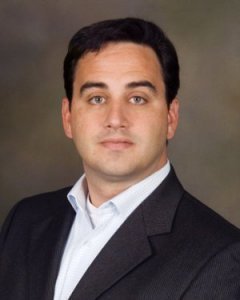 Stephen Palacios, executive vice president, Cheskin
Hispanic Business Magazine just ran a typical announcement regarding the appointment of a senior executive to a new position at Countrywide Bank to administer the Community Reinvestment Act (CRA) lending and community development requirements. 
The article caught my eye not for the news it reported, but instead because it reflects assumptions  that often impact Hispanic marketing programs  – basically, that the consumers served by mandated social responsibility initiatives like CRA are often seen as the same as multicultural markets. 
There is a significant opportunity to address the ironic contradictions and outright confusion that emanate in the financial service sector regarding multicultural marketing, corporate responsibility, and diversity initiatives. Let me explain.
The Hispanic Business magazine article mentions that the CRA "provides a framework for depository institutions and community organizations to work together to promote the availability of credit and other banking services to underserved communities. Under its impetus, banks and thrifts have opened new branches, provided expanded services, adopted more flexible credit underwriting standards, and made substantial commitments to state and local governments or community development organizations to increase lending to underserved segments of local economies and populations."  
This Federal Government mandate created a regulatory obligation for banks in 1977, in part as a response to Redlining – the practice of drawing a red line around certain geographic communities and designating them high risk, and therefore making it difficult or impossible to obtain credit. Most of the time, redlining would put investment credit out of the reach of African American neighborhoods and other racial and ethnic minorities. In response, an entire new competency was forced upon the Banking industry by the government in order to address perceived social inequities.
Today, ironically, we have an entire generation of senior executives in Banking that grew up under the assumption that minority lending and financial product offers come under the CRA umbrella of mandated corporate responsibility. This mindset also comes with several variant Banking attitudes: 
• "Let's meet our requirement, but this effort is not going to grow our business and please Wall Street";
• "Serving minority populations is necessary, but more ancillary to our core business strategy";
• "This is more of a cost center than a revenue generator".
Unfortunately many of these senior executives view all multicultural initiatives – including multicultural marketing which is qualitatively quite different – with these same attitudes. They persistently confuse social responsibility initiatives (which can also include internal hiring initiatives to further diversity) with the organic growth opportunity that Hispanics represent for banks. 
Some of the issues that result are:
• Banks are reliant on an executive talent pool that grew up under CRA, not multicultural marketing, and therefore hire people who hold or are influenced by the attitudes reflected above;
• Banks place the Hispanic marketing function outside of P&L areas, and/or do not empower Hispanic marketing with budget or authority sufficient enough to impact change or be accountable for results;
• Senior executive lump CRA, Diversity and Hispanic marketing into one bucket, in a manner that confuses their distinctions and does not strategically take advantage of their commonalities.
Fortunately, all is not lost. There are several leading institutions, like Bank of America and HSBC, that have taken large bets on serving Hispanics through more innovative offers and strategies.  There is much to be gained by drawing the distinctions, re-aligning Multicultural marketing, CRA efforts and Diversity initiatives into a more holistic strategy.  Relinquishing past attitudes and confused efforts has large consequences in terms of market success.  
Stephen Palacios is executive vice president of Cheskin. He oversees the company's non tech client accounts and leads the Cheskin Hispanic market practice group. He frequently speaks nationally about the U.S. Hispanic market. This article was published with his permission.