Posted by Elena del Valle on January 20, 2014
By Chris McGinnis, business travel expert
Amy Graff, family travel expert
Best Western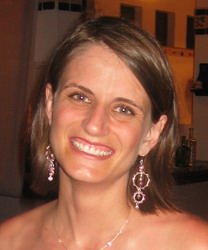 Amy Graff, family travel expert, Best Western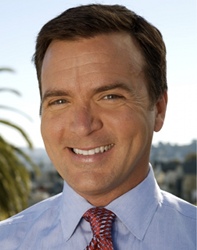 Chris McGinnis, business travel expert, Best Western
Photos: Allison+Partners
2013 has come and gone but travel remains strong as airlines and hotels are finally seeing a solid and consistent turnaround in the number of bookings. It's no surprise that in 2014, we can expect a continuous flow as it's expected to be the busiest travel season yet, following the recession.
As cold weather settles in for the winter, and the stress of the holidays begins to take its toll, travelers are looking ahead to 2014 and are already planning their next vacation. Graff offers her top picks for 2014 travel destinations and her predictions for family and leisure travel in 2014.
According to Graff, educational travel will continue to trend, as families look to expose their children to history, arts and culture through travel.
Graff's top travel destinations include:
Slovenia: This tiny country is becoming a hot spot for people seeking a less touristy Europe. Visitors appreciate the country's rustic, romantic and rural charm. Slovenia is known for its natural beauty, snow-capped mountain tops and emerald green rivers, and is a great hiking destination.

Colombia is gaining popularity, as conflict in the country has waned. The country has it all – from modern cities to beaches with turquoise waters.

Spain, Portugal and especially Greece: With ongoing economic troubles, these three countries are less expensive for tourists.

Sochi and Rio: While Olympic cities are always popular, 2014 is the time to visit Rio. Travelers can enjoy the upgrades without the crowds.

Puerto Rico: A hotel boom means less expensive room rates in 2014 and visitors can enjoy the beauty of the country with the amenities they desire.

Milwaukee: The old Midwest city has a new vitality between Clock Shadow Creamery, a new cheese factory downtown, and the Milwaukee Art Museum, designed by Santiago Calatrava, visitors to Milwaukee will find an up-and-coming arts and music scene, alongside a Midwestern foodie and beer culture.

A few 2014 anniversaries are sure to also influence travel this year as Normandy celebrates the 70th anniversary of D-Day and in Fort Jackson, the celebration is on for the state of Alabama's 200th anniversary.
In addition to those traveling for leisure, a robust past year for businesses and a continuously improving economy mean more business travel in 2014. McGinnis offers his predictions for all travel related to business in 2014.
A strong and increasing demand for air travel means that travelers who want the most convenient flights and most comfortable seats will have to book their trips further in advance. Last-minute bookers may still be able to get a small discount, but they will also get a middle seat on a red eye flight or have to make a stop or two to reach their destinations – leading to big headaches for business travelers.

The Caribbean will be a good travel deal due to bad publicity in the last year surrounding the cruising industry. This winter, travelers can expect good deals and offers on last-minute cruises.

Al carte options that are trending in other sectors will be popular for airport clubs, as well.

Business travelers will opt in for a pay-as-you-go experience instead of forking over the $400 to $500 for an airline club membership.

Some airlines and hotels will continue to devalue loyalty programs as demand for travel increases in 2013. If the economy starts to cool, expect the opposite to happen, as companies use their loyalty programs to try and woo back business travelers. Best Western has maintained the same point values since 2002.
McGinnis, editor of YouMustBeTrippin.com, has tracked travel trends since 1989 in a variety of roles such as business travel columnist for BBC.com and travel correspondent on CNN Headline News, in addition to the Atlanta Journal-Constitution and Entrepreneur magazine. He is a regular contributor and commentator on CNN, HLN and Fox News and co-hosts the popular #TravelSkills chat on Twitter.
Graff, author, On the Go with Amy is also contributor of YouMustBeTrippin.com. She travels around the world with her family of five on a budget of $250 per day. Amy travels for business, leisure and family time. She focuses on the experience and not the luxury of traveling. Her blog is a leading site among other parenting/travel outlets.