Posted by Elena del Valle on January 27, 2010
By Carlos M. Rivera-Cuesta, APR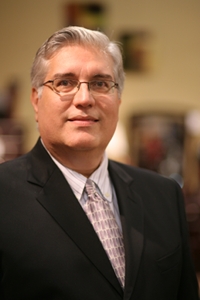 Carlos M. Rivera-Cuesta, APR, executive partner, Partners Communications
Photo: Carlos M. Rivera-Cuesta
This multiple-part question might be asked many times when the subject surfaces regarding how to advance as a public relations professional: "What one step can I take to increase my knowledge and understanding, enhance my career and boost my earning potential?" A growing number of public relations professionals are considering the Accredited in Public Relations (APR) as a way to accelerate their immediate career and promote lifelong advancement. What is the true value behind these three letters? What does the designation mean to public relations practitioners?
Those who earn Accreditation are set apart as individuals and also part of an exclusive group of around 5,000 practitioners worldwide. They also, at least statistically, can earn more than non-Accredited colleagues.
According to the 2005 Week/Korn Ferry Salary Survey, Accredited public relations professionals earn on average $102,031 annually versus $85,272 for those who are not Accredited. That's 20 percent more. In another study, this one from 2007 and based on research about independent PR practitioners, "the affluence of Accreditation increased to $94,000 from $80,000 when professional experience was controlled. This suggests that formal professional development programs and education are efficient ways to increase income when compared to mere experience."
Earning the APR is a challenge and represents a serious commitment to the profession. Ist is the completion of a process that provides an experience to revisit the public relations principles and knowledge, as well as its application in real world situations.
There are three key steps in the Accreditation process:
1.Complete a detailed survey that addresses your experience and knowledge of modern public relations practices.
2.Undergo a Readiness Review analysis performed by a panel of APRs, and present a portfolio of work.
3.Successfully pass the computer administered Comprehensive Examination that tests your knowledge, skills and abilities in accepted public relations practices and theories.
The online Examination is administered at ProMetric testing centers around the nation and updated regularly to keep the questions in line with modern public relations practices. It covers 10 areas of professional practice, from research, planning and implementation of a public relations program to crisis communications to media relations.
Interested and ready for this leap in career and personal development? First, make sure you are qualified. Accreditation is open to members of the Public Relations Society of America (PRSA) and participating organizations who have at least five years of paid, full-time experience in the professional practice of public relations, or in the teaching or administration or public relations courses in an accredited college or university.  Second, learn more by visiting the Become an APR web page.
The APR process is administered by the Universal Accreditation Board, a consortium of nine industry organizations, including PRSA.  The UAB has developed several tools to help guide candidates through the Accreditation process, including:
1. An Online Demonstration of the examination.
2. An Online Study Guide preparation resource.
3. A Short Bookshelf of suggested texts.
Becoming Accredited is what it takes to continue advancing the public relations profession. Being an APR sends a message that the practitioner is aware of existing professional and ethical standards in today's business communications arena and applies them to everyday pratice.
The APR designation is equally important for Hispanic practitioners. Being a part of this community allows for a greater development of the public relations profession in our markets and countries.
Carlos M. Rivera-Cuesta, APR is Executive Partner at Partners Communications, Bayamon, Puerto Rico. He is a member of the Universal Accreditation Board, representing Asociación de Relacionistas Profesionales de Puerto Rico. Reach him at criveracuesta@mac.com.