Posted by Elena del Valle on May 17, 2010
Opening the Door with Relevant Products and Services Part One
By Ricardo Quayat
Executive Creative Director, Rauxa Roja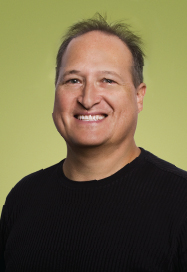 Ricardo Quayat, executive creative director, Rauxa Roja
Photo: Rauxa Roja
Today's Hispanic consumer has more household wealth and economic influence than ever before. U.S. businesses – and particularly financial institutions – are taking notice, placing more importance on the development of appropriate methods to attract and keep customers in this growing segment. In fact, with U.S. Hispanics expected to control almost $1 trillion in purchasing power by 20101, banks are scrambling to maximize this huge under-served marketplace with culturally relevant products and services.
Younger than the general population, and on the move in socioeconomic terms, this emerging market has the potential to redefine mainstream banking programs and products. And by understanding cultural subtleties and nuances, bank marketers can develop data-driven, culture-based strategies and tactics for precisely targeted campaigns with messaging that appeals to Hispanic prospects and customers on both an emotional and rational level.
Recognizing the Opportunity
Many Hispanics are not easily won over. They are uncomfortable with a traditional U.S banking environment that disregards financial situations and practices deeply entrenched in Latino culture. Driven by any number of cultural differences – including language barriers, lack of traditional forms of identification, and a struggle to understand financial products and services that are different from Latin American banking operations – the end result is an inherent distrust or skepticism of U.S banks, products and services.
Over the last few years, U.S. financial institutions have begun to recognize this missed opportunity for what it really is: loss of the significant revenue potential and market influence of this "under-banked" or even "unbanked" audience. Today banks and retailers are applying different considerations in how they present their own products and services so that they are more palatable and useful to these customers. By changing their own analytical and operational models to accommodate culture, banks are able to respect the unique values and ideals of this consumer to develop programs that truly speak to the Hispanic market. Large and small U.S. banks alike are recognizing the value of cultivating this group as a priority, aiming for its significant untapped economic impact that includes consumer revenue, new business and home ownership potential.
Marketing to this Promising Audience
Culturally relevant products are not particularly effective if they are not marketed in a way that is as meaningful as the product itself. As a result, commonalities and differences within acculturation levels and lifestyles must be considered when trying to reach this audience with targeted products and services. And many of the same challenges Hispanics face in day-to-day banking – language barriers, wariness of financial institutions and less acceptance of complex financial products – offer a compelling means for marketers to connect with this diverse market. Data, creative and brand strategies are imperative to making this connection meaningful and actionable.
Defining direct response campaigns first means defining the market.  There is a range of considerations that must be interpreted prior to developing meaningful products and services for Hispanics.
Data Strategy: Taking the Guesswork out of the Equation
Data is key to finding the most viable Hispanic prospects – but is much less effective without a strategy that includes skilled interpretation, testing and evaluation. Leveraging advanced analytic tools (such as profile analyses, segmentation, predictive models) and enhanced data (language preference, county of origin, acculturation levels) is critical to developing a more thorough understanding of Hispanic audiences. Equally important will be to distinguish those highly acculturated, predominantly English-speaking prospects who wish to be treated as mainstream consumers.
Marketers must develop appropriate testing structures to isolate and prioritize factors such as language preference and countries of origin that will have the most impact on campaign performance. Harnessing detailed data modeling helps predict behaviors such as which prospects are most likely to respond, buy, spend more and remain loyal. By combing through customer and prospect data, an institution can more accurately devise culture-based strategies for maximizing acquisition and cross-sell response rates, and winning back those who have left.
Creative Strategy: Connect with Hispanics on an Emotional Level
Developing "the big idea" at the get-go allows bank marketers the ability to generate smart, executable campaign platforms based on culture, region and community. Understanding cultural traditions and preferences can make or break a Hispanic marketing creative strategy; this insight is necessary for effective messaging, creative design, offers/incentives, promotions/sweepstakes, and ultimately generating measurable results. For example, when targeting Hispanic consumers with the right message (regionalism), we can consider both the individual as well as their family members that are supported thanks in part to the sacrifices that have been made to establish a future in the U.S.
By keeping the message culturally-focused, marketers can uncover consumer potential and entice this audience as a vast business opportunity. Marketers should recognize that acculturated Hispanics fiercely embrace both their Hispanic heritage and American culture. The unacculturated segment is considered more transitional, and willing to align itself with new brands yet holds on to its valued traditions. By recognizing both audiences with the right creative strategy, financial institutions can open the door to a range of potential new customers.
Brand Strategy: Speak to the Unique Experience of Hispanics
A well-defined brand strategy is fundamental to any campaign's success, and an effective way to establish credibility and trust across generations and national origins. A solid brand is a great differentiator in which there is a unique opportunity to speak to Latino prospects and customers on a one-to-one level with messaging and offers based on product needs, acculturation levels and communication preferences.
1 "Ask U.S. Hispanics" Consumer Profile 2009, Meneses Research & Associates
By considering their Latino programs as a "brand within a brand," bank marketers can extend the same consistent messaging along with appropriate cultural flair and texture that resonates with Hispanics.
Ricardo Quayat has 20 years of experience in creating direct marketing to serve Hispanics and expanding multicultural markets. As leader of Rauxa Direct's Roja division, Ricardo's creative and strategic efforts are centered on "marketing with cultura" that builds trust, respect and solid customer relationships.