Posted by Elena del Valle on May 29, 2006
Alcanzando Metas Foundation
1730 Rhode Island Ave. NW Suite 505
Washington DC 20036
Phone: 202-250-0887
Fax: 202 640 2709
Email ldrain@ametas.org
http://hpwa.org/ http://ametas.org/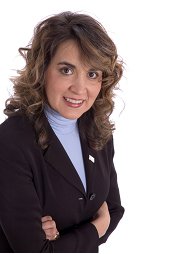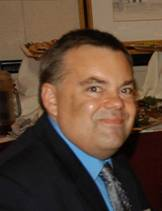 Laura Drain, executive director, and Thomas Nowalk, director of Programs
The Alcanzando Metas Foundation is a non-profit 501(c)3 organization supporting the career development of young Hispanic women. The foundation fosters the academic excellence of these young women as a critical first step toward successful 21st century careers, primarily in science, technology, and engineering. The foundation supports these Hispanic women through mentoring, academic and career programs that start their future today.
Association of Latino Men for Action (ALMA)
P O Box 138-158
Chicago, IL 60613
Phone: 773-574-4157
info@almachicago.org
http://www.almachicago.org/
The Association of Latino Men for Action (ALMA) is an educational, social, advocacy, and support group for gay, bisexual, or questioning men. For over a decade, ALMA has nurtured a group identity based on the experiences of gay Latino men and has become an important voice on social and political issues both locally and nationally. A member of Chicago's Gay and Lesbian Hall of Fame, ALMA continues at the forefront of the movement, helping to shape a better future for the gay Latino community.
Mission: "Empowering Latino gay bisexual and questioning men by providing support, advocacy, and leadership opportunities, through innovative cultural programming."
Chicanos Por La Causa, Inc. (CPLC)
Mission: To be a community development corporation committed to building strong, healthy communities as a lead advocate, coalition builder and direct service provider. CPLC promotes positive change and self-sufficiency to enhance the quality of life for the benefit of those the organization serves.
Vision: CPLC wishes to become a progressive, community based organization recognized locally, nationally, and internationally as a model for responsive, integrated human and economic development. Its leaders also see it as a benchmark, culturally proficient organization whose unifying voice and advocacy builds alliances, bridges borders and empowers communities
Senior staff
Pete C. Garcia
President/CEO
Edmundo Hidalgo
Chief Operating Officer
Max D. Gonzales
V.P. of Community Affairs
Committee for Hispanic Children and Families, Inc. (CHCF)
140 West 22nd Street Suite 301
New York, New York 10011
(212) 206-1090
Fax: (212) 206-8093
chcfinc@chcfinc.org
CHCFInc.org
Senior staff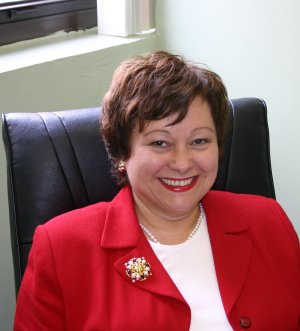 Elba Montalvo, executive director, CHCF
Since 1982, the Committee for Hispanic Children and Families, Inc. (CHCF) has been dedicated to improving the quality of life for Latino children and their families. Believing that the most effective way to serve Latino families is by building upon their existing strengths and fostering self-sufficiency, CHCF provides a number of programs and services to the community. These include family literacy, after-school, drop-out prevention, child care provider training and family health education programs and bilingual child care referral services. Grounded in its direct services, CHCF is active on the local, state and national policy arena around issues of child welfare and the well-being of Latino children.
Mission: To improve the quality of life for Latino children and families.
Diamante, Inc.
106 Lochwood East Dr.
Cary, NC 27518
Tel: (919) 852-0075
info@diamanteinc.org
DiamanteInc.org
Senior staff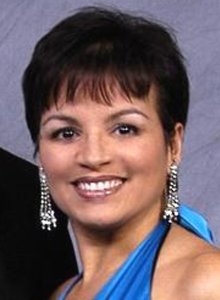 Lizette Cruz-Watko, Executive Director, Diamante, Inc.
Diamante, Inc. strives to take its community from a diamond in the ruff to a valued gem. The organization's vision is "to put forth a positive and strong Hispanic/Latino cultural identity while serving as a medium to create cultural bridges with diverse populations."
Staff create opportunities for North Carolina's emerging Hispanic population to embrace its diverse cultural heritage and exhibit its artistic talents. At the same time, Diamante builds bridges of appreciation for the community to learn and share in Hispanic arts and cultural riches.
Mission: Diamante, Inc. is a statewide 501(c)3 not for profit organization founded, in 1998, to be a catalyst for change by nourishing cultural and community participation among North Carolina Hispanics and Hispanic-Americans through cultural and community events, verbal communication, education, and dissemination of information.
Hispanic Association of Colleges and Universities
National Headquarters
8415 Datapoint Drive, Suite 400
San Antonio, TX 78229
(210) 692-3805 (voice)
(210) 692-0823 (fax)
E-mail: hacu@hacu.net
HACU.net
Senior staff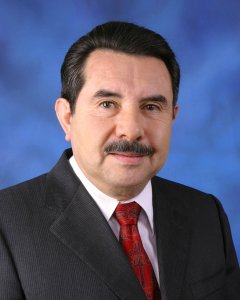 Antonio R. Flores, president and CEO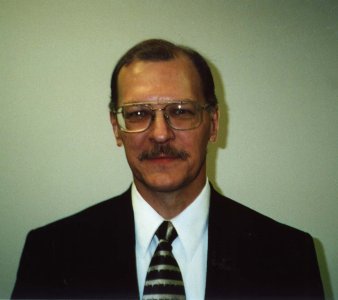 John Moder, senior vice president and chief operating officer, HACU
HACU or the Hispanic Association of Colleges and Universities was founded in 1986 by eighteen colleges. Today HACU stands for 450 colleges and universities which are all dedicated to Hispanic higher education success in places such as U.S., Latin America, Puerto Rico, Spain and Portugal.
Mission: To promote the development of member colleges and universities; improve access to and the quality of post-secondary educational opportunities for Hispanic students; and meet the needs of business, industry and government through the development and sharing of resources, information and expertise.
Hispanic Business Initiative Fund (HBIF)
1 Landmark Center
315 E Robinson St. Suite 190
Orlando, FL 32801
Phone: 407-428-5872
Fax: 407-428-5873
Email: contact@hbiforlando.org
http://www.hbiforlando.org/
Jose Fernandez, executive director
HBIF assists with Hispanic economic development. The nonprofit organization provides free, bilingual assistance to Hispanic entrepreneurs trying to establish or expand their business in Central Florida
Mission: "To strengthen the economy of Central Florida through quality technical assistance and training to Hispanic entrepreneurs. To emphasize the power of economic opportunity and act as a catalyst for positive community change by contributing to the growth and success of Hispanic-owned businesses."
The Hispanic Center Inc. (THC)
800 Allegheny Ave, Suite 127
Pittsburgh, PA 15233
Tel: 412 322 2717
Fax: 412 322 2718
http://www.pghhispaniccenter.org/
Senior staff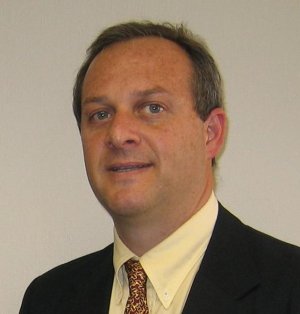 Pedro Paulo Bretz, executive director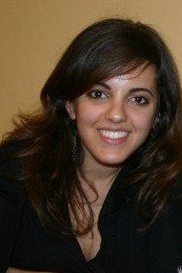 Shena Cavallo, manager, Employment and Training manager
The Hispanic Center, Inc. (THC), a Pittsburgh based nonprofit 501(c) 3organization, initiated its operation as "El Centro" in July of 2001 to assist families who wish to relocate to southwest Pennsylvania. THC has become an employment and training agency.
Mission: to contribute to the enhancement of the workforce potential and the economy of southwest Pennsylvania through the recruitment, training, development, and employment of a vibrant Hispanic community.
Hispanic Unity of Florida
5840 Johnson Street
Hollywood, FL 33021
Fax: 954-964-8646
http://www.hispanicunity.org/
Hispanic Unity of Florida serves immigrants and their families by empowering them to be successful in the United States. Hispanic Unity staff assist these families by giving them the tools necessary to build a new life in their new homeland.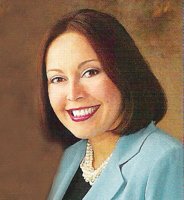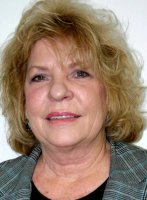 Josie Bacallao, president/CEO, Margaret Delmont-Sanchez, VP and chief development officer, Virginia Cielo, chief financial officer and Luis Pinzon, director of programs
Humane Borders
740 E Speedway Blvd
Tucson AZ 85719
Tel. 520-628-7753
http://www.humaneborders.org/
Humane Borders, motivated by faith, offers humanitarian assistance to those in need through more than 83 emergency water stations on and near the U.S.-Mexico border.
Senior staff
Mark Townley
President
Rev. Robin Hoover
Founder
Sue Goodman
Executive Director
Latino Officers Association Florida
Post Office Box 44-0581
Miami, Florida 33144
305. 785.6740
The Association strives to promote tolerance towards the understanding of the Latino culture in the law enforcement community, create a strong bond between Latinos
and police departments and increase the number of Latino Officers in Florida.
As an organization its goal is to ensure equal representation in hiring and
promotional practices; to ensure that members work in an environment that is in compliance with all equal employment opportunity rules and regulations; an environment free of discrimination, hostility, retaliation, and sexual harassment.
Senior Staff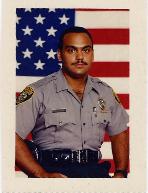 Alexander Martinez, president, LOA-FLA
Mexican American Opportunity Foundation
MAOF Headquarters
401 N. Garfield Avenue
Montebello, CA 90640
(323) 890-9600
Fax (323) 890-9637
Senior staff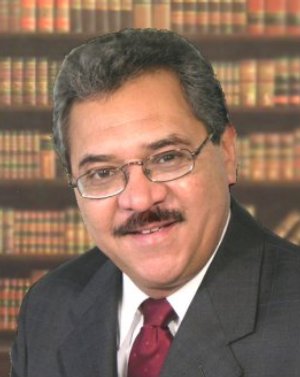 Martin Castro, president and CEO, MAOF
Vicky Santos
Director of operations, Childcare Services
Luis Gomez
Director of operations, Community Services
Alicia Pentz-Lopez
Chief development officer
The Mexican American Opportunity Foundation (MAOF) was established in 1963 to serve disadvantaged individuals and families in the Los Angeles area. MAOF is one of the largest Latino-oriented, community-based organization in the United States. providing social services and programs to those in need.
Accodring to MAOF staff, the organization serves more than 100,000 Californians, 95 percent of which are in the low to moderate income level. MAOF also serves approximately 8,000 California children each day. The organization's service covers seven California counties: Los Angeles, Orange, Ventura, San Bernardino, San Diego, Kern, and Monterey. MAOF has more than 40 service locations from Salinas in Monterey County to border at San Ysidro in San Diego County. MAOF offers 20 different free or low-cost programs and services to individuals and families who are socially and economically disadvantaged.
Mission: The mission of the Mexican American Opportunity Foundation (MAOF) is to provide for the socio-economic betterment of the greater Latino community of California, while preserving the pride, values and heritage of the Mexican American culture. This is accomplished through programs in early childhood education and family services, job training, and senior lifestyle development throughout the multi-cultural communities served by MAOF.
MAOF service programs include: Child Care and Development (infant and toddler program, child care centers, state preschools, Head Start centers, and a network of child care providers), Resource and Referral, Alternative Payment programs (CalWORKS, Stages 1,2,3), senior and disabled services (Handyworker, Home Secure, and Senior Hispanic Information and Assistance Services), Welfare to Work employment services (job training and assistance), Youth programs (including foster youth), a Food Bank, Financial Literacy and computer literacy education.
National Society for Hispanic Professionals
1835 NE Miami Gardens Drive# 313
North Miami Beach, FL 33179
http://www.nshp.org/
editor@nshp.org or Sandra Roffo at sroffo@nshp.org
Senior staff

Carolina Reyna, founder, NSHP
NSHP's purpose is to provide Hispanic professionals with networking and leadership opportunities and information on education, careers and entrepreneurship. NSHP fullfills its mission by: Cooperating with federal, state, local and international government authorities for the good of the Hispanic professional community. Cooperating with educational institutions and non-profit organizations concerned with related matters of interest to the Hispanic professional community.
Acquiring, preserving and disseminating data and available information relative to the functions and accomplishments of the Association and its members. Cooperating with state, regional and international associations with common interests in the welfare of the Hispanic professional community in general. Promoting the common career interests of the members of the Association and the Hispanic professional community. NSHP has more than 10,000 registered members.

Serie Project, Inc.
6601 Felix Ave.
Austin, TX 78741
512-385-3591
928-585-3591 (fax)
serie@coronadostudio.com
SerieProject.org
Senior members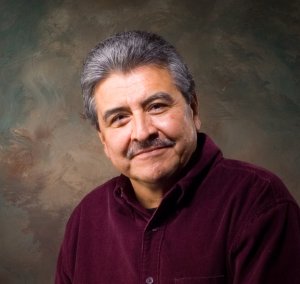 Sam Coronado, board president
Sandra Fernandez, board vice president
Sylvia Orozco, advisory board member
The Serie Project, Inc. is a non-profit Latino arts organization that produces, promotes and exhibits serigraph prints created by established and emerging artists. It strives to emphasize the cultural diversity of the visual arts in Austin and in Texas while developing awareness of Latino art and its importance in the area's communities. The organization, in a workshop environment, establishes communication among artists and then shares the benefit of this exchange of ideas and experiences through the production of serigraph prints.
Southwest Voter Registration Education Project
SVREP's national office
206 Lombard, 2nd Floor
San Antonio, Texas 78226
Senior staff
Antonio Gonzalez, president, SVREP
Lydia Camarillo, vice president, SVREP
Mission: To educate Latino communities across the Southwest about the democratic process, the importance of voter registration, and voter participation. At its core is its mission to politically empower Latinos by increasing civic engagement in the American electoral system. This can only be attained through the strengthening and exercising of the fundamental right to vote. SVREP's motto: "Su Voto Es Su Voz" (Your Vote is Your Voice).
Young Hispanic Professional Austin Association (YHPAA)
P.O. Box 301827
Austin, TX 78703
512.916.3916 office
512.916.3916 fax
http://www.yhpaa.org/
Senior Members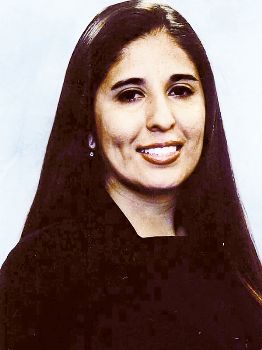 Linda Medina, M.Ed., YHPAA founder and president
Lawrence Ramirez, vice president YHPAA.
YHPAA is a non-profit organization founded in January 2006 to serve as the principal professional resource for young Hispanics in the Austin and Central Texas area for members to build a foundation for their professional, community, and social development. It has rapidly grown from 10 to 300 members. The organization supports and encourages Hispanic higher education through scholarships and promotes the mentorship between students, members, and professionals. — Gabrielle Sarnese contributed to this list.