Posted by Elena del Valle on October 1, 2010
By Larry Thomas
Chief Executive Officer
Latergy, LLC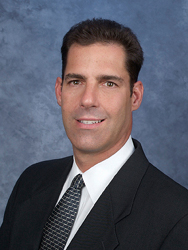 Larry Thomas, chief executive officer, Latergy, LLC
Photo: Larry Thomas
Rather than fill this space with statistics about the growing population of U.S. Hispanics with Internet access, watching online video and using social media, I'll simply mention that there are:
– 500 million active Facebook users spending 500 billion minutes per month
– 50 million Tweets per day on Twitter
– 2 billion videos watched daily in the U.S. alone
The two fastest growing components of the Internet, social media and online video, are fueling each other's growth. According to a recent study about online video usage and drivers, referral traffic from Facebook and Twitter lead to the longest video viewing times and it's growing faster than traditional search engines as a source of video views. At current rates, Facebook will surpass Yahoo! within the year to be second only to Google in referral traffic to online video content for media companies. For a deeper look at what I call Social Video please read my recent column in Bulldog Reporter's Daily Do, BP Takes U.S. For a Slick Social Video Ride — Viral Lessons for Paranoid PR Pros.
It's no surprise that marketers are being encouraged to invest in social media and online video along with 8 other top priorities, and we're being asked to do it with fewer resources. While the primary investment in social media is time, professional video production and distribution can be expensive. Fortunately, it becomes more affordable every day due to evolutions in technology and consumption habits.
Our company just adopted one such technology, a do-it-yourself live and on-demand webcasting platform called iEncode, that provides professional communicators with direct access to an enterprise level webcast and encoding solution to make continual online video production and distribution more affordable and accessible. It may seem counter-intuitive for a full service production company to offer a DIY alternative but I've learned that you cannot outrun technology. My goal is to help companies and associations of all sizes meet the demand for online video and determine which tool to use.
The iEncode video webcasting solution puts self-administered, Internet broadcasting power into the hands of users. Featuring easy set up and on-premises encoding for a higher quality signal, the appliance serves as a front-end to enterprise software utilized by thousands of corporations worldwide and supports interactive features including polling, slides, Q&A and registration. The clips can be streamed live and on-demand.
The user friendly interface supports multiple applications including training, sales support, webinars, and events. Furthermore, due to its cost-effective, self managed nature, organizations have the freedom to facilitate video webcasts more frequently than ever before. The annual investment for unlimited usage is less than $25,000.
Versatile and efficient, webcasts can train staffers or customers, introduce products or brands, educate media or serve as press conferences, inform analysts or investors, research markets, generate leads, and reward loyal customers among other things.
But, webcasts can't replace in-person meetings. Instead, you need to play to the strengths of this unique medium. Webcasts can:
Effortlessly reach an amazingly broad and diverse audience – in language and in culture;
Avoid the expense of travel and accommodations;
Provide immediate feedback. During the webcast, you can ask for comments or mount an instant poll;
Drive action, such as sending participants to your Web site;
Lead to a steady stream of content to engage audiences on social media platforms.
As with any marketing tactic, your return on investing in video and social media will be determined by planning and by setting appropriate goals. And, always remember that great technology will never compensate for a bad message or a poorly told story. Fortunately, we're professional storytellers and have more tools to engage our audiences than ever before.
Larry Thomas is founder and chief idea generator for Latergy, a video PR alternative for professional communicators who wish to use multimedia content to drive measurable business results. The agency has a unique business model that leverages Thomas' prior experience as president of MultiVu and COO of Medialink. Contact lthomas@latergy.com for more information.