Posted by Elena del Valle on September 27, 2010
By Mark Sneider
Managing partner, RSW US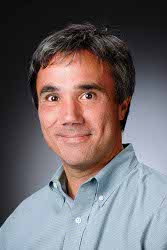 Mark Sneider, managing partner, RSW US
Photo: RSW US
In this brave new and ever-changing world of the marketing of marketing services, managing your new business program the same old way simply isn't going to be sustainable. You have to be more aggressive and you have to get more of your agency's team to embrace the spirit of new business.
In our most recent survey on agency new business (rswus.com/surveys/index.php), marketing services executives state that the top reason why they find it more difficult to obtain new business this year, relative to years past is because it is much more challenging to break through to prospects.
The real eye opener is the fact that this year 63 percent stated that this was a top reason – compared to only 46 percent in 2009 and 44 percent in 2008.
Why the dramatic change?
You've seen it. You should know why.
Your marketing counterparts are running just as thin as you are. Staff cutbacks, increasing pressure to do more with less has resulted in marketing and marketing communications executives running around with less time on their hands. Who has the time to listen to you go on about how great you are?
So what's an agency or new business person to do?
Certainly not doing things the same old way. Here's a list of the Top 10 things agency people don't regularly do, but should do as part of their new business outreach program.
1.   Lead with what you know about the company – not with who you are and why you're great;
2.   Maintain a continuous flow of reach-out (versus starting and stopping);
3.   Use multiple media – including social (as you don't know what a person will respond to best);
4.   Activate social media – push out blog posts via email, and use other media to bring it to life;
5.   Keeping the foot on the gas after the first meeting, because the 2nd hardest part is closing the deal;
6.   Keep it simple.  Marketers don't need to know your philosophy, they want to see your work;
7.   Keep it up-to-date. Worst thing you can do is start your social media program, then stop;
8.   Keep it balanced. I've seen principals get so into tweeting that they lose sight of all else;
9.   Value-add constantly;
10. Define a positioning and stick to it, working to build it into all you do.
So the obvious question s how can I do it all?
The answer:  You can't, nor should you. In reality, it takes a village.
In this new world of needing to be more aggressive about finding and winning new business, virtually everyone in the agency needs to embrace some part of new business in order to help keep the person responsible for new business stay focused in order to create as many opportunities as possible – among prospects and existing clients.
Some things to consider in your own Agency:
1.Assign different people, different tasks (e.g. list building, news gathering, mailing, social media, copywriting) so your lead in new business can stay focused on finding and unearthing the new opportunities;
2.Establish incentives for your account people so they can be on the lookout for organic opportunities within existing clients;
3.Actually design a plan and stick to it.  Treat the marketing of your Agency, just like you'd treat the marketing of your client.  Lay out objectives, tactics, and timing.
Just because you hire that new business person doesn't mean that your job is now done. Everyone in the agency needs to be thinking about the business in an entirely new light.
The old way is waiting for the bell to ring.
The old way is buying lists and pushing out meaningless emails.
The old way is calling and glad handing your prospects.
The old way is not organizing a well thought out, aggressive plan to obtain new business.
Do it the old way and the new world will pass you by.
Mark Sneider is the Managing Director of RSW/US. Mark opened RSW's U.S. office in 2005. Prior to RSW, Mark spent ten years working for two top tier packaged goods companies, and ten years on the marketing services side of the business. He started his career at DDB Needham in Chicago. Mark is a graduate of Northwestern's Kellogg Graduate School of Business with a major in Marketing and Economics. He can be reached at mark@rswus.com.