Posted by Elena del Valle on August 24, 2011
By Neil Tortorella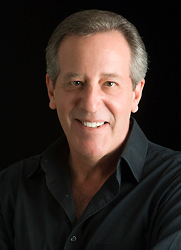 Neil Tortorella
Photo: Courtesy of Neil Tortorella
Press and public relations (P.R.) can be two of the most powerful tools in a business' marketing toolbox. When managed correctly, they add significant credibility for both the business and its key employees. Plus, p.r. is often less expensive than advertising and can be more believable. From the audience's point-of-view, a well-placed story, article or interview can be seen as a third party endorsement of the company and/or its leaders.
A public relations program should begin with a simple question – What are you trying to accomplish? When the answer is sharply focused, sensible, strategic and attainable goals can be developed. Just like your business' overall marketing efforts it all starts with a plan. What steps must you take to get there? Becoming a household name overnight probably isn't likely, although it can happen. Targeting some local, regional or niche recognition might be a little more achievable.
Begin by researching potential publications and media contacts carefully. What do your customers read? What sites do they visit? Who's writing what? What's the tone of the publication? Is the publication or Website a good fit for your company? Check your local and regional business press along with trade publications relevant to your business niche. From there, begin to compile a media list with contacts and publication information. It's important to note that, contrary to popular belief, more isn't necessarily better when it comes to your p.r. strategy. The quality and appropriateness of the media is more important than blindly sending press kits and news releases to every outlet under the sun.
On and offline resources include Standard Rate & Data (SRDS) and Bacon Media. These will provide a wealth of information about various media. Another source is Writers Market, a book and online resource used by writers to identify publications for article and story submissions.
When contacting editors, reporters and writers, remember that these folks tend to be a busy lot and they're bombarded with enough p.r. stuff to fill an ark a couple of times over. Be sure what you send and whom you send it to makes sense. Your submissions should be newsworthy and of interest to the media's audience. Tailor your writings to tie into the style of the publication.
The anchor to your press efforts will be an informative press kit. This normally includes a "backgrounder" that contains an overview of the business; a fact sheet; key personnel bios and photos; product/service information and images; past press coverage; recent press releases and graphics, such as logos. Many also include brochures or catalogs, as well as other collateral materials such as postcards, flyers and newsletters. Don't forget to include the media contacts for your company. This might be an outside firm or an internal person or department. For most small businesses it's usually the owner or president.
When many people think of press relations, they think of press releases. These should be a foundational element to your program, but they should also be authentically newsworthy. A release that resembles a blatant ad is a sure way to the circular file. When relevant, include images and other graphics. Publications like to punctuate stories with appropriate images that help to clarify the content.
But your efforts shouldn't stop with a press kit and a flurry of releases. There are other outlets to get some press. Frequently overlooked are the Letters to the Editor. This is very often one of the most read sections in a publication. Read some articles in your audience's favorite publications. Whip up some poignant prose and shoot it off to the editors. Along with your name, many will also print your business name; so don't forget to include that as well along with your other contact info. You never know. Your comments might just spark an interview request or a call for your expert quotes to be included in an upcoming story.
Your press relations need not be a passive activity where you're waiting for the moguls of media to contact you and plead, on bended knee, for an interview. Odds are, that's not going happen. If you have a story idea, or even an idea for a regular column, consider drafting a "pitch" letter. This is a letter (or email) that explains why you're the expert on this topic or that, provides your credentials and lets them know why you're a good fit for their publication.
Finally, consider subscribing to a service such as Help A Reporter Out (HARO), PRLeads or ReporterConnection. HARO and ReporterConnection are both free services, while PRLeads is paid, but certainly worth looking into. These services connect reporters and writers with experts for interviews and quotes. Interview inquiries are sent to you by email and you can follow up on those that appear to be right for you and your business. Granted, there are no guarantees that a writer will pick you as a resource, but it's definitely worth the effort to subscribe.
Links:
SRDS:
http://www.srds.com
Bacon Media Directory: http://us.cision.com/products_services/bacons_media_directories_2012.asp
Writers Market:
http://www.writersmarket.com
Creating Your Press Kit:
http://neiltortorella.com/creating-your-press-kit/
HARO:
http://www.helpareporter.com
PRLeads:
http://www.prleads.com
ReporterConnection:
http://www.reporterconnection.com
With over 30 years experience in design, marketing and public relations, Neil Tortorella is also the author of Starting Your Career As A Freelance Web Designer. The book's site can be found at BeAFreelanceWebDesigner.com.