Posted by Elena del Valle on May 11, 2011
By Jorge Bauermeister
Communications attorney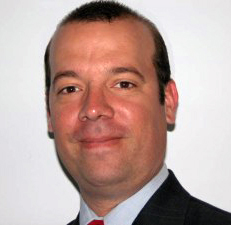 Jorge Bauermeister, communications attorney
Photo: Jorge Bauermeister
In our increasingly interconnected and globalized marketplace, access to broadband technologies has become a prerequisite for success for individuals, businesses and communities. Broadband attracts investment and facilitates the exchange of ideas, information and goods.
Unfortunately, many underserved and minority communities, including Hispanics, are getting left behind because of the persistence of the "digital divide." The divide exists because minority communities lack reliable access to Internet at home, school and work.
But could the expansion of broadband be the great equalizer? Many experts think so, and they are turning to creative solutions to make expanded broadband access for all a reality.
In a recent post on Mashable, Aliza Sherman highlights several U.S. cities that have launched partnerships with local nonprofit organizations and businesses to bring increased access to underserved communities.1
In Chicago, a 2009 study commissioned by the city's Department of Innovation and Technology found that nearly 40 percent of Chicagoans were either completely offline or had limited access to the Internet.2 Latinos and older residents were the least likely to use the Internet anywhere, followed by individuals with lower levels of income and educational attainment.3
In response, the city of Chicago developed the Digital Excellence Initiative (DEI) to serve the "broad swath of the city's population that is unable to gain access to crucial information and resources." The initiative launched web portals accessible through public kiosks in three participating communities, with local institutions and employers posting events, job openings and other information.4
That approach doesn't erase the divide, but it is part of the solution. And when you consider the broad scope of the divide, the need for innovative solutions becomes even more apparent.
According to a recent report by the Pew Hispanic Center, a link between Internet and cell phone adoption rates and levels of educational attainment and household income exists – the higher the educational attainment and income, the higher the rate of use.5 For many Hispanic families, access to broadband and cell phones continues to be a challenge for a range of reasons, including financial challenges – among other considerations.
The Pew Hispanic Center study also found Hispanics to be less likely than Caucasians to use the Internet, have a home broadband connection, or own a cellular phone.6 However, while only 45% of Latinos have home broadband access (compared to 52% of African Americans and 65% of white Americans), younger Latinos are increasingly going online and using their cell phones. In fact, according to the Pew Hispanic Center, "from 2009 to 2010, the share of Latinos ages 18 to 29 who were online jumped from 75% to 85%, and the share with cell phones rose from 81% to 90%."7
Younger Hispanics are avid consumers of technology because they understand the benefits that it brings – from social interaction to educational and professional opportunities. According to a recent report by Shapiro and Hassett, "…80% of Latinos view the Internet as important for economic opportunity and 'keeping up with the times, compared to 65% of Whites."8
Some research also points to a link between Internet access and rates of college attendance. For example, a study by the University of California at Santa Cruz found that nearly half of high school graduates who had computers and Internet access at home went on to college. In contrast, the college enrollment rate for those that did not have access fell to one in four.9
Educators and advocates suggest that these disparities start at home.
In a recent post on Oakland North, Ye Tian describes how the City of Oakland is partnering with nonprofit agencies to bring broadband access to 10,000 households via the Get Connected! Oakland initiative.10
At the launch of the broadband initiative, school board member Noel Gallo shared that many Latino families depend on television for news and information, and the students who lack Internet access at home find themselves increasingly behind the others in the current globalized environment.11
But while many Hispanics and others understand the need for broadband and its benefits, a digital divide persists. What can policymakers, community advocates and Hispanic professionals do to help close the divide?
Ultimately, many agree that what is needed to unify these efforts is a universal broadband strategy, which will require a strong commitment from both the public and private sector.
President Obama has made his goal clear – that is – to "connect every part of America to the digital age," including underserved communities and citizens in rural areas. With the government's intent well-defined and industry showing an interest and commitment to getting more Americans connected to quality and reliable broadband services, we may soon be significantly closer to broadband for all Americans.
1. http://mashable.com/2011/04/20/close-digital-divide/
2. http://www.cityofchicago.org/content/dam/city/depts/doit/supp_info/DEI/Digital_Excellence_Study_2009.pdf.
3. Ibid
4. http://mashable.com/2011/04/20/close-digital-divide/
5. http://pewresearch.org/pubs/1887/latinos-digital-technology-internet-broadband-cell-phone-use
6 . Ibid
7. Ibid
8. http://www.gcbpp.org
9.  http://www.businessweek.com/technology/content/dec2008/tc20081230_015542.htm.
10. https://oaklandnorth.net/2011/04/29/internet-access-program-seeks-to-close-oaklands-digital-divide/At
11. https://oaklandnorth.net/2011/04/29/internet-access-program-seeks-to-close-oaklands-digital-divide/At
Jorge Bauermeister is a former commissioner of the Puerto Rico Telecommunications Regulatory Board and a former member of the National Association of Regulatory Utility Commissioners. In 2005, he was appointed as Chairman of NARUC's Consumer Affairs Committee before opening his private practice in San Juan. His blog, Latino Internet Justice, focuses on telecommunications and Internet law.