Posted by Elena del Valle on January 6, 2009
By Elena del Valle, MBA
Principal, LNA World Communications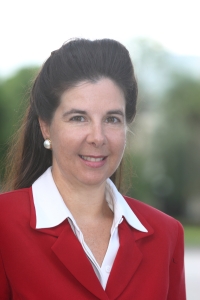 Elena del Valle, MBA
In these days of economic shrinkage, results, seemingly, are what everyone is looking for as consumers and companies scrutinize expenses and ROI (return on investment). At the same time that the financial downturn is impacting millions of Americans and people and businesses in many countries, once the shock of the loss passes it is possible to see the many efficient companies, strategies, business and technology mavericks and emerging market opportunities that remain.
Those who weather the economic storm will avoid becoming unnecessary or unemployed, bankruptcy, and obsolescence and likely emerge stronger for their efforts and business savvy. One of the skills the survivors will probably hone well is the ability to understand the direction the markets are taking in order to anticipate changes and have an advantage. A complimentary skills we can rely on in this process is the development of our ability to maintain and benefit from relationships.
In his book, Taming the Dragons of Change in Business 10 Tips for Anticipating, Embracing and Using Change to Achieve Success, Richard G. Stieglitz, Ph.D., a change consultant, discusses the critical role of relationships in today's business world. He is convinced that the more relationships we develop the greater our chances for success. He also believes individuals' utility in a social and business setting is dependent on their knowledge and who they know much more than on the skills they posses.
If this is the case, and given the increasingly expanding number of tools, software and gadgets available to improve our ability to connect with others near and far, how do we maximize our use of these resources to help us stay connected? Which relationships are most beneficial and how to we make sure we develop them and help them thrive? Are all relationships created equally?
The answers to these questions vary somewhat depending on the business, target audience, goals, resources budget and other variables involved. It goes almost without saying that if we are launching a new brand or launching an existing brand in a new market segment, establishing a relationship with our target audience is essential. When addressing emerging markets, Asian American, African American, Latino, etc., relationship building is especially relevant. Since mainstream markets, the so called non Hispanic whites of America, are shrinking, in the near and long term business growth will necessarily be born in these diverse and sometimes puzzling markets.
The road to success often begins with cultural sensitivity and understanding and relationship building, leading eventually to trust and mutual benefit. In the past, many of these emerging market segments have been ignored or neglected by marketers. The top players in the space today learned years ago that establishing good will and long term loyalty through relationship building is a first and very important step when targeting these, and almost any, audiences.