Posted by Elena del Valle on September 27, 2010
How Issues Management and Professional Expertise Can Work for Your PR
By Ronn Torossian
President and CEO, 5WPR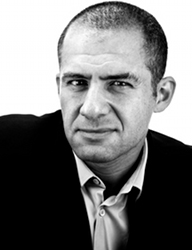 Ronn Torossian, president and CEO, 5WPR
Photo: 5WPR
Yesterday we were informed that the banking industry has regained profits, bringing it close to its pre-crisis levels. An analysis of the industry's rebound revealed that the bigger lenders that assisted the still-struggling public performed better than those institutions that kept funds to themselves. With that in mind, I am well aware of the substantial role PR played in helping large banks – some of whom we envied for their success – reach this point.
But, this was not a PR tactic that started over night. Analysis and insight show that financial institutions have begun to seriously adopt 'issues management' as an effective and required tool that allows companies to reposition their brand in the new business environment. This rebound did not happen merely by chance, but with the help of PR and repositioning their company in a positive light.
Until recently, large, prestigious corporations – each with their respective niches – used to avoid using the term "PR." Instead, they would use 'corporate communications' or 'marcom' to describe the planning and use of functions designed to build relationships with different public markets. To them, PR was something to avoid; something seen as a strategy to simply promote news, rather than the positive, proactive tool that it is.
Issues management is a 24-hour public podium over which a client expresses its position, policy and direction. Wouldn't such an open channel be great coverage for many brands? Company communications and media relations need not be limited to "special" news, events and announcements; not every company runs special events on a daily or weekly basis. But, every company holds a certain expertise it takes pride in. That same expertise can be used to address ongoing issues and breaking news, or to communicate positions on ongoing debates and conflicts.
Here are tips for 'issues management'; a strictly-PR practice:
Identify what you stand for: Make a list of topics and issues you hold a strong position on and are comfortable debating. This list will be the first step in starting your issues management practice.
Know your industry: Whatever you do, make sure you are knowledgeable on what goes on within your industry. Have your ear to the ground so you don't miss out on any opportunity where you can voice your opinion as an expert. Issues management is a tool directed at reputation building, and professional commentary is important.
Media relations: This is where you materialize a lead or opportunity. Learn the many ways to pitch the media or hire a PR pro. The media works in a specific way, often with a "gatekeeper" who is in charge of screening the timely stories from the irrelevant ones. Another way to communicate your business's contents is through a company blog. Use it professionally and as an 'issues management' channel, and you'll soon find it valuable to the positioning of your reputation.
Build your reputation: Expressing your opinion and gaining the media' attention is useless unless you have a reputation built around your brand. The "public" element in 'Public Relations' is crucial to big results. If you don't share and disseminate information widely enough, then it will not do as much it can for your reputation. Communicate your idea to a wide audience and use various media channels to do so. Potential outlets may include social and online media, internal publications, and newsletters.
Reputation management: Repeating this procedure over time will build your reputation and online presence so that the next time a potential client, business partner, or other industry players search for you online, they will find numerous position statements, news-based communications, and professional position of you and your company. It is priceless and invaluable to position yourself using your natural expertise.
Issues management is now known to be an integral part of a crisis management plan, a positioning and branding tool, and, mainly, a best PR practice that is often neglected. Perhaps you could use issues management to gain a return from your time spent following the news.
Ronn Torossian is president and CEO of 5WPR, one of the 20 largest independent PR agencies in the U.S. Named one of the top "40 Under 40" by PR Week & Advertising Age, Torossian was a semi-finalist for the Ernst & Young 2010 Entrepreneur of the Year Award, and may be reached via email at Ronn@5wpr.com.