Posted by Elena del Valle on November 26, 2008
By Luis Caballero,
President, Matador Marketing Group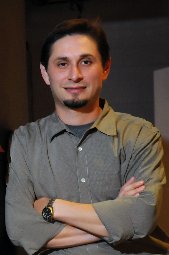 Luis Caballero, president, Matador Marketing Group
Photo: Matador Marketing Group
There once was a time, way back in the 80's and early 90's when a major national brand could just plant their flag in the middle of the Hispanic community in any form, TV, radio, whatever, the Latino Consumer Market would flock…in droves!
Not any more mi amigos!
We are in the midst of a revolution within the Hispanic Consumer Market my friends.  The US Gov't recently announced that the Anglo community in the US will become the minority by 2042; and the Hispanic population will comprise 30% of that new ethnic majority.  That is potentially within many of our lifetimes.  I personally would be a young 71 with a slew of grand kids…God willing!
All that said, brands are more and more needing to plant that flag not just in the traditional avenues they have been used to, but in new arenas to attract the Latino Consumer Market.  These arenas not only need to be more culturally relevant which is a buzz term we have all used, but more in a relevant lifestyle display that is cultural in nature.  And asking them to please try their product.
Brands need to know that US Hispanics do:
•    Go online and surf
•    Watch General Market TV and not just Telemundo and Univision
•    Listen to Hip Hop and is more relevant to most than Ranchero
Family Guy, NFL Football, Chingo Bling, MySpace (Latino) and iPods are all high impact, highly viewed outlets for both Spanish Dominant and Bi-cultural Hispanics.  Bi-cultural Hispanics are becoming a force to be reckoned with in the US.
The funny thing is…bi-culturalism is a two way street.  Americans as a group…not just Latin Americans, are literally eating, drinking and having fun Latin style.
Eating – The largest bread maker is from Mexico – BIMBO, and Mexican food is more of a staple now than a once in a while.
Drinking – From beers to sodas, more labels from Latin America are taking up shelf space at supermarkets
Being Merry! – Cinco de Mayo is actually as popular as St. Patrick's Day!
So next time you go to a barbeque, or to a club, note the abundance of guayabera style shirts there are, or dudes wearing soccer jerseys like FCB or Chivas.  Also, more Mexican beers are available along with Latin inspired music like reggeaton being played in the background.
Also…can Javier Bardem be in any more movies? Really!
Saludos!
Luis Caballero is the president of Matador Marketing Group. He launched his career in Hispanic marketing almost 20 years ago developing programs for brands such as Burger King, Coca Cola Fountain, Church's, Subway and Taco Bell.