Posted by Elena del Valle on May 22, 2010
Better Communication for your Clients with Hearing Loss
By
Martha E. Galindo, language translations provider
Lauren E. Storck, Ph.D., founder, Collaborative for Communication Access Via Captioning
Karen Yates, certified CART provider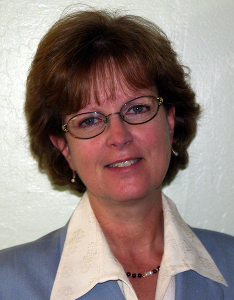 Karen Yates, certified CART provider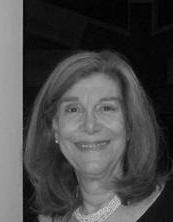 Lauren E. Storck, Ph.D., founder, Collaborative for Communication Access Via Captioning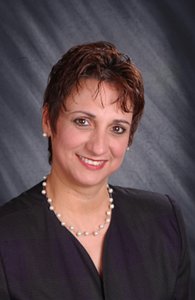 Martha E. Galindo, language translations provider
As people age, they often face changes in their abilities.  One such change is the likelihood that they will develop hearing loss.  Although hearing loss affects approximately 12 percent of the general U.S. population, that number rises to over 65 percent in the elderly.  In any ethnicity. In any gender. Loss of hearing can interfere with a person's enjoyment of his or her current and former activities, leads to isolation, and creates communication challenges in family, work and social settings.
Broadcast captioning – written text of the spoken word that scrolls at the bottom of television programs and movies – has gained acceptance and is much appreciated by people with hearing loss. In any language. What many people don't know is that that same type of service is available out in the community, too.  Communication Access Realtime Translation (CART) is a word-for-word speech-to-text instantaneous interpreting service provided by trained professionals using machine shorthand (or sometimes voice recognition software) and computers equipped with special translation software.  Many of these CART providers were first trained as court reporters, professionals very familiar to many who work in the legal system for example.
As words are spoken, the CART provider captures every word and converts it to English text which appears instantly on the laptop screen for the person with hearing loss to read.  The service can be provided in a one-on-one setting for an individual; it can be displayed on a large screen for a whole audience to read; it can be provided remotely through the Internet with an audio feed from the telephone or Internet telephony.  And yes, it can be provided in a variety of languages as well. So far, some Spanish broadcasters are missing the marks by not providing this service, although the FCC has regulated this is mandatory under certain parameters.
CART is useful to people with hearing loss in training sessions, educational settings, civic meetings, movie theaters, live performances, company meetings, medical settings, at social, business and awards presentations events.  CART can improve your communication with your clients and their family members in your office or if you address a large audience in large rooms, regardless of the age.  It can reduce their stress because they will be able to read and understand your every word, and it will give you confidence knowing that you have gotten your message through to your clients. A captive, attentive and grateful audience. Who does not appreciate that?
CART is recognized as a reasonable accommodation for people with disabilities under the Americans with Disabilities Act. As such, we are strong believers that it should be incorporated as a Best Practice in any Corporate Communications Manual. Should your next brochure's event inform about your offering of accommodations for hearing impaired through captioning? Do so. It can make or break a deal. It can be the decision for someone to attend a presentation. For speakers of English as a Second Language, captioning is also a great resource to understand content.
It is known that many people keep this disability to themselves. How do you know they listened to your keynote speaker…? Some feel that it is better not to request help and be sort of invisible, therefore, less people understand the fact that technology exists that can help everybody in the audience. Perhaps you wonder… isn't state of the art surround sound systems enough? The answer is NO. Clarity is missing. Captioning helps people with all levels of the disability. Hearing aids, better seating make some difference to few, but do not solve the issue. You want them to get your message clear as a bell, don't you?
A grassroots organization has formed to focus attention on the need for captioning services across the country.  The Collaborative for Communication Access via Captioning (CCAC) seeks to educate and advocate for quantity and quality of these services.  CCAC is available to answer any questions, hotels, salon facilities, marketers, event organizers, Elder Law Attorneys, translators, language interpreters may have about CART and captioning.
For further information about CCAC, visit www.ccacaptioning.org, or email ccacaptioning@gmail.com.  For further information about CART, visit the National Court Reporters Association website at http://ncraonline.org/Communities/CART/ .  For further information about the ADA as it relates to hearing loss (and especially 21st Century Media Access upcoming changes before Congress) visit www.coataccess.org.
Photos: Karen Yates, Lauren E. Storck and Martha E. Galindo