Posted by Elena del Valle on January 31, 2012
By Tony Malaghan
Chief Executive Officer
Arial International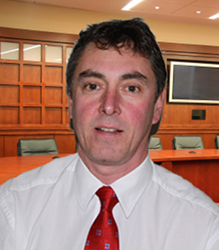 Tony Malaghan, CEO, Arial International
The "Great Recession" has had an impact on us all in one way or another and with businesses across all industries struggling in the face of an economic climate not seen since the Great Depression, what better way to grow your business than tap into a market of 50.5 million people, with a purchasing power of more than one trillion dollars right at your own back door! A great majority of businesses however, appear to be overlooking the US Hispanic market with few companies proactively targeting this segment of the market in a strategic and culturally appropriate manner.
According to the US Census Bureau 2010 Census data, 308.7 million people reside in the US, of which 50.5 million (or 16%) are of Hispanic origin. This is an increase from 35.3 million in 2000 when this group made up 13% of the total population. That's an increase of 15.2 million between 2000 and 2010, and accounts for over half of the 27.3 million increase in the total population of the United States. Put another way, the Hispanic population grew by 43%, which is four times the growth in the total population at 10%.
I can hear you saying, there is no denying the population growth of this segment of the market, but hasn't the US Hispanic market been impacted just as much, if not more, than the general market by recessionary forces? It's true that Hispanics were proportionally significant employees in those industries hardest hit by the recession, and that the Hispanic unemployment rate has been running higher than the nation's overall rate, (Table 1).

Table 1 – click to enlarge
So, why is the US Hispanic market a more viable growth opportunity in an economy currently struggling to climb out of recession? To answer this question we have to look to the cultural, social, personal and psychological differences between the General Market and the Hispanic market that influence and impact consumer buying behavior.
The burst of the housing market bubble in 2006 and the subsequent drop in housing values over the past five years has had an impact on everybody. Hispanics have seen the effects of loss of wealth first hand as a proportionally large number reside in states that have been among the hardest hit by the housing crisis: California, Florida, Nevada and Arizona. On the positive side, Hispanic homeownership rates remain significantly below the average of the general population and to non-Hispanics in the US. The home-ownership gap in 2006 according to the US Census Bureau between non-Hispanic Whites and Hispanics was 26.1 percent. In 2010 the gap had increased marginally to 26.9 percent.
Another favorable factor is that Hispanics have a larger household size than non-Hispanics. According to the 2010 U.S. Census Bureau, the average Hispanic household size is 3.53 people compared to 2.45 for non-Hispanics.  In 2010, 26.3 percent of family households in which a Hispanic person was the householder consisted of five or more people. In contrast, only 10.7 percent of non-Hispanic White family households were this large. Having an extended family household provides additional disposable income for the family unit and makes the family less economically vulnerable if there is a reduction in income or a job loss in the household.
Economic and political turmoil is nothing new to many US Hispanics who have experienced the effects of recession and poverty first hand in their country of origin. Second and third generation US Hispanics born in the US hear stories about the hard times from their parents and those relatives still living in their country of origin. As a consequence Hispanics are more desensitized than the General Market to the hype generated by 24/7 cable news channels surrounding the current economic plight in the US. Many US Hispanics still consider themselves to be in a better financial position today in the US than if they had remained in their country of origin. The future buying power of this segment of the market is also looking brighter than the General Market. According to Selig Center for Economic Growth in the University of Georgia Terry College of Business, Hispanic buying power is expected to grow 50% in the next five years, from $1 trillion in 2010 to $1.5 trillion in 2015, and growth in Hispanic buying power will top all other racial and ethnic groups as well as the rate of growth in overall buying power.
In reality US citizens in the General Market have lived on credit for many years which is in stark contrast to Hispanics. According to the latest information gathered by the US Census Bureau, in 2000, well before the Great Recession hit there were 159 million credit cardholders in the US which equates to each cardholder having nine credit cards.
A 2009 FDIC National Survey of Unbanked and Underbanked Households, reported that 43.3 percent of Hispanic households are either unbanked or underbanked, which means that the adverse impact of the current credit crunch on this segment of the market is proportionally less severe than the General Market as they have traditionally been cash buyers.
In summary, as a potential market to grow your customer base, I'm surprised that more companies are not looking at this segment as a growth opportunity. There is no doubt that this is a large and potentially lucrative market opportunity for those companies prepared to invest in developing a US Hispanic market strategy. With the impact of the Great Recession making consumers cautious to spend and companies in a fierce battle for their available disposable income, there is no better time than now for those companies prepared to put forth the effort in a new customer acquisition strategy targeting the US Hispanic market. Companies prepared to invest up front and develop their US Hispanic market strategy and customer service infrastructure will be well positioned to reap the rewards, while competitors continue to struggle in an economy barely limping along.
To look at the reasons we believe there is hesitation and resistance by companies to proactively target this segment of the U.S. market, and how to overcome these issues, click on the link to read Still not Targeting the U.S. Hispanic Market?
Tony Malaghan brings over 29 years of professional experience in marketing to Arial International's management team. He has a Bachelor of Business Studies with a major in Marketing from Massey University. Since joining Arial International in 2001, Tony's focus has been on Hispanic marketing projects in the US. For more information visit www.arialinternational.com