Posted by Elena del Valle on April 20, 2008
Information about fiction books we have seen first hand:
---
Across a hundred mountains by Reyna Grande (Atria Books, $23)
A 259-page hardcopy book about "immigration, loss and discovery" written by Mexican born Grande who was a 2003 PEN Center USA Emerging Voices Rosenthal Fellow.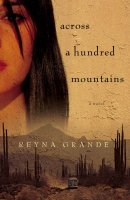 Click here to purchase Across a Hundred Mountains
---
Chronicles of A Nomad: Memoirs of an Immigrant by A.A. Alvarez (A.A. Alvarez Publishing, $15)
A 279-page paperback novel about the experiences of a young man as he grows up in Venezuela, to later immigrate to the United States and Greece. Narrated in first person, the book was published January 2009.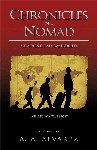 Click here to buy Chronicles of a Nomad: Memoirs of an Immigrant
---
The Ghosts of Guantanamo Bay by K.R. Jones (Seacay Publishing, $14.95)
A 327-page soft cover fiction novel set in Guatanamo Bay, Cuba written by military spouse K.R. Jones.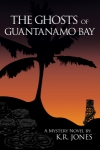 Click here to buy The Ghosts of Guantanamo Bay
---
A Taco Testimony by Denise Chavez (Rio Nuevo, $16.95)
Click here to buy A Taco Testimony
---
The Tamale List by Brian Naranjo (Vanilla Heart Publishing, $13.95)
Click here to buy The Tamale List