Posted by Elena del Valle on May 18, 2006
 By Martha E. Galindo, president and CEO, Galindo Publicidad, Inc.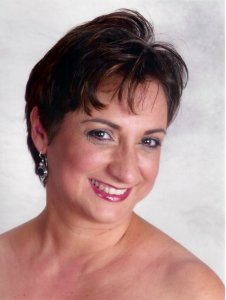 Martha E. Galindo, president and CEO, Galindo Publicidad, Inc.
Photo: Martha E. Galindo
Driving home several weeks ago, I was listening to a Spanish radio station that played one of the funniest and most effective commercials I've ever heard. The characters were exchanging comical descriptions of how bad their credit was: "My credit is so bad that my ATM card requires a safety deposit," "My credit is so bad they won't even take my cash," and so on.
Then the very serious voice of a woman broke in saying, "Un momentito, wait a moment, your credit history is not a joke!" It caught my attention, so I didn't switch the radio station and kept listening. The concept was to teach people that having bad credit is not funny at all — that you can fix it and that it is a serious matter. It was so well done!
Yet many try to appeal to the Hispanic market regarding financial services in a canned lecture-sermon type of mode, and I truly believe that they are missing the boat. This market clearly needs many of these financial services, but we must find ways to make it less threatening, more appealing, and more effective. Clearly, humor is one of the answers.
Hispanics enjoy laughter and comedy, and they enjoy products that represent a moment. Hispanics, especially Mexicans, laugh about adversity, about things and events that do not go their way, and even about death and themselves in certain contexts. Music, good food, and humor are present in their daily lives. When there is no emotion, no feeling, then there is an unbearable emptiness.
Market research experts say that advertisers must build loyalty and sales with the right emotional connections; they must think beyond product function and tap into all the human senses, increasing the opportunity for emotional brand attachment.
A service or product should not feel empty. It must contribute to create good moods and happy memories, and to empower people and make them feel better or more capable. The products we love and choose to buy must reflect on us positively. It doesn't matter if it's a T-shirt, a mortgage, a car, a new pension fund, or a credit repair service.
Humor helps to reach an audience's happy heart and helps get the point across. Our job as translators is to help you present those choices in a way that will make your foreign-language-speaking audience feel closer to your services and products more quickly than they would to your competitor's. And how do we do this? By helping you effectively relate humor to your brand or product so that they fall in love with your products first.
Use humor, but be careful… and use translators as a cultural bridge. Humor sells very well to Hispanics, but be careful in choosing who translates your messages. There is nothing worse than taking a funny and witty English commercial and translating it into Spanish, only to have the punch line lose its humor and the campaign lose its whole purpose.
Likewise, you need to be careful not to insult or be misunderstood. To convey the right meaning, the message must be really clear to the people who are acting as your cultural bridge between your product and the market.
Experienced, professional translators can be a golden key to crafting and testing sensitive and culturally meaningful messages before you go full speed with that campaign. Rely on their talent at reading between the lines and knowing the cultural nuances very well. Only they and their network of contacts can perceive the upfront message being delivered plus everything else in between.
The ultimate goal is to help you get your feel-good message across gracefully and effectively in the global marketplace. For more information on Hispanic Cultural Traits: Ohioline.osu.edu
Martha E. Galindo is president and CEO of Galindo Publicidad, Inc. a multilingual translations agency selected twice as a Florida 100 company. Author of "How Do You Say…?" an eNewsletter designed to help you improve your business communications in other languages. Visit Translationsandmore.com to subscribe.