Posted by Elena del Valle on June 17, 2013
By Edward M. Bury, APR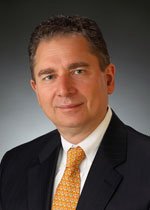 Edward M. Bury, APR
Photo: Edward M. Bury
The numbers are astounding. And, as you read this, they continue to grow. And grow.
The subject in question is the online communications medium once known as a "weblog," but much better known today as a blog.
Want some statistics? A site called Worldomenters.info reports that more than 3 million new blog posts are published daily. WordPress, a very popular open source platform content management system reported that it registers around 100,000 new bloggers each day. And, Technorati, a blog search engine that indexes more than 1 million blogs, even posts a daily Top 100 blogs ranking that changes based on visits.
According to Technorati, the blogs ranked consistently highest focus on popular culture (BuzzFeed, Gawker, TMZ.com), technology (Mashable, TechCrunch) and news/politics (Huffington Post, Business Insider). These sites get tens of millions of visits weekly.
Businesses, organizations and people, of course, publish blogs, too. In today's crowded, ever-changing digital landscape, a blog offers an opportunity to promote your product, service or cause. It can reinforce relationships with existing customers or stakeholders, or help establish new ones. And, a well-managed blog can set the organization apart as a thought leader and provide a forum for discussion.
Starting a blog is relatively easy, and you can join the blogging community literally within minutes through platforms like WordPress, Blogger, Tumblr and others. But before you start, consider the following.
Make It Part of Communications Strategy. A business or corporate blog should be considered another vehicle that helps drive home key messages for the company or department. That's why it's imperative to make sure everything about the blog – from its name and graphic theme to subjects and authors – compliments the existing strategic communications plan and established design guidelines.
Develop a Marketing Plan. Begin with research: Identify blogs published by companies or organizations from related industries and analyze the topics covered, frequency of publication and overall design. Establish realistic, sustainable and measurable goals and prepare a communications plan designed to announce the creation and launch. Include a timeframe on how and when you'll measure and review results.
Get Support and Participation by Senior Management. Maintaining a successful blog requires a commitment in terms of time and staff resources. Make sure leadership supports the publication of a blog, is aware of its benefits and understands the role it plays in the overall communications plan. If you plan to publish posts by members of the management team, make sure that's pointed out from the start.
Commit to a Regular Publishing Schedule. As noted, launching a blog takes planning and work; so does maintaining one. Success is based on publishing solid, relevant content on a regular basis – at least weekly. Long gaps between new posts can diminish the value of the blog among subscribers and visitors given the huge number of competitors seeking readership in the blogging world.
Blogs have been around in some fashion since the 1990s. They offer an opportunity and a medium to share information, state opinions and promote positive news about your company or organization. A blog really can be a digital voice that reaches news audiences and nurtures new ones.But like any worthwhile endeavor, kicking off a company or organization blog requires planning, commitment and work to be successful.
Edward M. Bury, APR, is a communications professional based in Chicago. During his 30-year career, Bury has held management positions in public relations, marketing and journalism. He blogs at prdude.wordpress.com.