Posted by Elena del Valle on December 14, 2011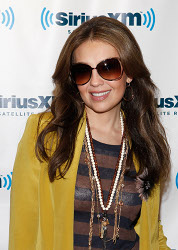 Thalia at SiriusXM Studio November 1, 2011 in New York City
Photos: SiriusXM, WGBH Radio, Vesper Public Relations
This holiday season classical music and Latino holiday music fans may enjoy the radio selections of Frank Dominguez on Feliz Navidad from Concierto. The host and producer recorded eight hours of bilingual classical music targeting a public radio audience and educated audiences of Latino origin who he believes are the fastest growing arts audience, and the most under served.
Feliz Navidad from Concierto will air on WGBH Radio Classical New England at 99.5 on the radio dial and online on Friday December 23 between 9 p.m. and 1 a.m. According to promotional materials, during the pre-recorded program Dominguez shares traditional Spanish language holiday villancicios and sacred works by Joaquin Rodrigo, as well as traditional international carols and Christmas songs performed by Placido Domingo and pianist Gabriela Montero.
Feliz Ano Nuevo with Concierto! is scheduled to air the following Friday at the same time. During that program, Dominguez explores the New Year's tradition with a Spanish language orientation, sharing with the audience traditional Mexican waltzes played by Cuarteto Latinoamerican, and Viennese Waltzes conducted by Argentina natives Daniel Barendoim and Carlos Kleiber.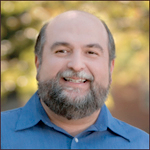 Frank Dominguez, host, Concierto
Based at WDAV in North Carolina, Dominguez, host of Concierto, has also directed and hosted live concert broadcasts by the Charlotte Symphony, Opera Carolina, Charlotte Chamber Music, the Spoleto Festival USA and the Brevard Music Center. In addition, he has worked extensively in local theater as an actor and director, including productions for Actor's Theatre of Charlotte, CAST, Theatre Charlotte and Opera Carolina.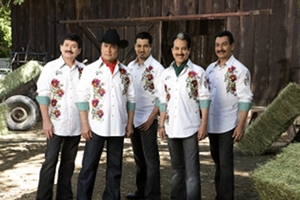 Los Tigres del Norte
Between December 2, 2011 and January 6, 2012 SiriusXM Navidad will be available on channel 501 to subscribers of the satellite music service. Music from Ricky Martin, Gloria Estefan, Thalia, José Feliciano, Aventura, Marco Antonio Solís y Christina Aguilera is planned.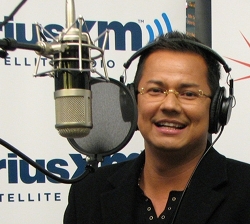 Charlie Zaa, guest DJ, SiriusXM
Guest DJs include Romeo Santos, Charlie Zaa, Thalía and Los Tigres Del Norte. Some of the songs scheduled to air are El Año Viejo, Llegó La Navidad, La Parranda, Rodolfo El Reno De La Nariz Roja, La Temporada es Buena, Feliz Navidad, Aires de Navidad, Navidad Sin Ti, No Hay Cama Pa' Tanta Gente y El Burrito Sabanero. Navidad is available on Edge and Limited Engagements 3 by SiriusXM Internet Radio channel 813.