Posted by Elena del Valle on March 8, 2010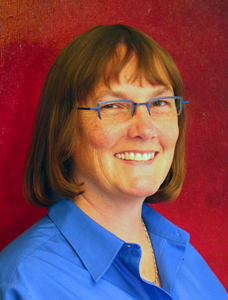 Author Janet Fouts
Photo: Janet Fouts
A podcast interview with Janet Fouts, author, Social Media Success (see California coach discusses social media basics) is available in the Podcast Section of Hispanic Marketing & Public Relations, HispanicMPR.com. During the podcast, Janet discusses social media issues based on her recently published book with Elena del Valle, host of the HispanicMPR.com podcast.
Janet, a seasoned entrepreneur, social media coach, author and speaker, co-founded Tatu Digital Media in 1996. She has been active in on-line community and web strategy for over 15 years. Her blog is JanetFouts.com.
To listen to the interview, scroll down until you see "Podcast" on the right hand side, then select "HMPR Janet Fouts " click on the play button below or download the MP3 file to your iPod or MP3 player to listen on the go, in your car or at home. To download it, click on the arrow of the recording you wish to copy and save it to disk. The podcast will remain listed in the March 2010 section of the podcast archive.
---
Click here to buy Social Media Success
---