Posted by Elena del Valle on February 26, 2010
Social Media Success e-book cover
Photos: Janet Fouts
Janet Fouts, an educator, speaker and social media coach at Tatu Digital Media, dedicated time over six months to write her first non fiction e-book, Social Media Success (Happy About, $14.95). Her intention was to answer many questions from clients and blogs and share suggestions on how readers can take advantage of social media for their business needs. The 145-page e-book, also available as a 162-page print book ($19.95), outlines the basics of online social media issues. It includes a Foreword by Aaron Strout, chief marketing officer, Powered Inc.
"I wrote this book to pull together answers to the questions from my clients and on the blogs all in one place. I wanted to write a book that goes beyond telling people how they need to use social media and give them real actionable information they can use in their business," said Fouts when asked why she wrote the book.
The e-book is divided into 23 chapters that discuss social media concepts, videos, blogging, etiquette, groups, nonprofits, measurement and some of the better known sites such as Twitter, Facebook, Flickr, FriendFeed, and LinkedIn. Some of the chapters such as Flickr, Measurement and Efficiency Matters are short, (one or two pages in length), while others like Set Some Rules have a more conventional length.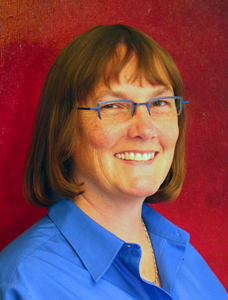 Author Janet Fouts
One of the nuggets of wisdom is in Strout's words: "… social media is a slow waltz, not a frenetic boogie and it takes time for it to work." While social media may offer a forum to accomplish amazing things, as Fouts says in the Introduction, it seems that to be successful and reap the benefits of social media outreach users must be diligent and patient. She drives home the point that social media is about developing relationships, having real conversations and establishing trust.
For social beings social media may be an ideal environment to connect with friends, followers and even customers. Through the vast networks of users social media can help an individual, organization or company promote products or services to people the initial user may have never even met. Fouts admiration for the tools is evident when she says: "It can open your eyes to the richness of human relationships and even find you a mate."
As a senior partner at her company Fouts has worked with the online community for 13 years and with small businesses to develop their online presence. She dedicates some of her time to helping individuals and corporations understand how to use social media tools effectively and conducting in-house workshops and virtual training sessions on social media tools and strategy.
---
Click here to buy Social Media Success!
---