Posted by Elena del Valle on April 23, 2010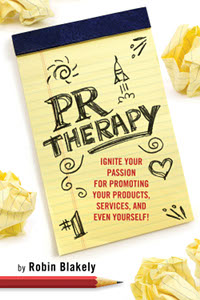 PR Therapy book cover
Photos: Quill Driver Books
In PR Therapy: Ignite Your Passion for Promoting Your Products, Services, and Even Yourself! Robin Blakely, a New York City public relations consultant, dedicates 180 pages to help readers build a public relations platform for their businesses. She focuses on print, broadcast and live media options.
In the book, she examines basic issues like the need to make changes in existing patterns of behavior, identifying assets and liabilities of the person or brand to be promoted, options available, and narrowing the target audience for starters. She shares suggestions, based on her experiences and that of colleagues, readers may want to consider to address the challenges they face along the way to promoting their business and brand.
The softcover book, published last year, is divided into six section she calls phases: Your Big Couch Trip, The RX to Analyze Your Audience, Picking and Approaching the Media, Your PR Empowerment Tools, The Media and Doing What It Takes, and Building on Your Success. These in turn are divided into what she calls sessions.
Blakely promises readers will have the tools to visualize and build a promotional base that allows them to connect with the most important areas of their market, select varied media venues to target, design the right tools for their business, understand what they need to know before beginning their promotional efforts in earnest.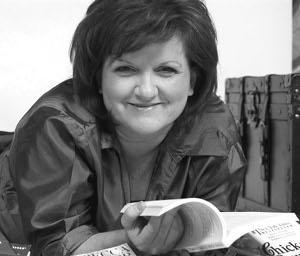 A ten-year veteran in her field, Blakely is the founder of Livingston Communications, Inc. and a founding partner of Get There Media, a New York City company. She has secured promotional placements for clients at print, broadcast and live venues with HGTV, Book TV, ABC World News, and Vanity Fair among others.
---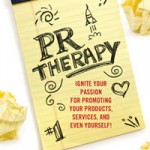 Click here to buy PR Therapy
---