Posted by Elena del Valle on March 3, 2010
By Martha Galindo
CEO and president, Galindo Publicidad Inc.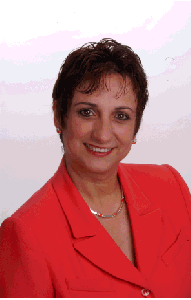 CEO and president, Galindo Publicidad Inc.
Photo: Martha Galindo
Press releases are a great way to get some coverage from media outlets, in any language.They're also a great way to break into new markets, especially foreign language ones. That's a strategy more companies are starting to adopt. There are thousands of non-English language media outlets, and they offer a great opportunity for companies to get their message in front of a new audience.
The non-English U.S. market can be substantial. According to recent reports there are 2,453 unique U.S. Hispanic media outlets, including more than 1,200 print publications, and more than 1,000 TV and radio outlets and shows. There are also twenty AP-style wire services and news syndicates. In some cases these are the only media serving a particular Hispanic community. Any company with a product that fits this market would do well to send press releases to these key outlets.
Click here to read the entire article
---
Discover how to reach Latinos in language today with
"Hispanic Market Translation Issues" audio recording

Presenter Martha E. Galindo
Translation company owner Martha E. Galindo explains
Why it's important to reach your clients in language

Ins and outs of translations issues

How to select a translator

How to save on translation costs
Reach clients in language with "Hispanic Market Translation Issues"
---