Posted by Elena del Valle on June 19, 2013
By Edward M. Bury, APR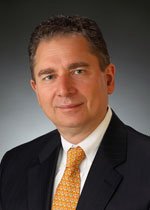 Edward M. Bury, APR
Photo: Edward M. Bury
The numbers are astounding. And, as you read this, they continue to grow. And grow.
The subject in question is the online communications medium once known as a "weblog," but much better known today as a blog.
Want some statistics? A site called Worldomenters.info reports that more than 3 million new blog posts are published daily. WordPress, a very popular open source platform content management system reported that it registers around 100,000 new bloggers each day.
Read the entire Four Tasks to Take On Before Launching a Business Blog