Posted by Elena del Valle on January 8, 2014
Adversaries into Allies
Photos: Bob Burg
Bob Burg believes that being successful in life and in business is the result of having technical and people skills. Ninety percent of the success comes from people skills and only ten percent from technical skills, according to him. He says that there are many highly talented people in the world who only achieve average results because they lack good people skills.
In Adversaries into Allies: Win People Over Without Manipulation or Coercion (Portfolio, $26.95), published in 2013, Burg explores the path to influence by converting adversaries into partners. It's his opinion that persuasion need not be about winners and losers. He proposes an approach that results in mutual benefit rather than one that leaves the other person feeling taken advantage of which in turn might produce resistance and a negative attitude.
The 250-page hardcover book is divided into 76 chapters and six main sections: The Five Principles of Ultimate Influence, Control Your Own Emotions, Understand the Clash of Belief Systems, Acknowledge Their Ego, Set the Proper Frame, Communicate with Tact and Empathy, and The Character of Ultimate Influencers.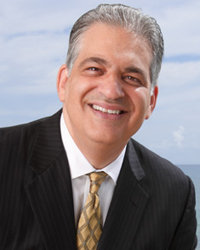 Bob Burg, author, Adversaries into Allies
He defines Ultimate Influence as the ability to get the results you want from others while making them feel genuinely good about themselves, the process, and about you. One of the ways to do that, he says, is for people to control their own emotions. Such control allows them to help their adversaries be open to the ideas they propose. He stresses that to avoid confusion it's important to understand that we all follow an unconscious set of beliefs based on experiences and ideas which vary from one person to another.  
Helping people feel good about themselves helps the influencer make an ally, according to Burg. Approaching a conflict from a position of benevolence, resolution, and helpfulness increases the likelihood that an adversary will follow the influercer's lead; and communicating with tact and empathy at the right time can go a long way to win someone over, he says. 
Burg is coauthor of The Go-Giver, Go Givers Sell More, and It's Not About You, and the author of Endless Referrals. According to promotional materials, The Go-Giver was a BusinessWeek and The Wall Street Journal bestseller and has been translated into twenty languages. Together, his books have sold more than a million copies. A speaker, Burg presents to corporations and associations internationally, including Fortune 500 companies, franchises and direct sales organizations.
---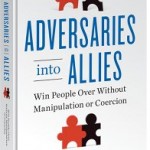 Click to buy Adversaries into Allies
---