Posted by Elena del Valle on February 10, 2010
By Carlos M. Rivera-Cuesta, APR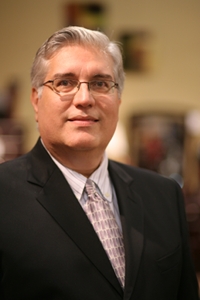 Carlos M. Rivera-Cuesta, APR, executive partner, Partners Communications
Photo: Carlos M. Rivera-Cuesta
This multiple-part question might be asked many times when the subject surfaces regarding how to advance as a public relations professional: "What one step can I take to increase my knowledge and understanding, enhance my career and boost my earning potential?" A growing number of public relations professionals are considering the Accredited in Public Relations (APR) as a way to accelerate their immediate career and promote lifelong advancement. What is the true value behind these three letters? What does the designation mean to public relations practitioners?
Those who earn Accreditation are set apart as individuals and also part of an exclusive group of around 5,000 practitioners worldwide. They also, at least statistically, can earn more than non-Accredited colleagues.
Click here to read the complete article.
---
Hispanic Marketing and Public Relations Understanding and Targeting America's Largest Minority book
"A must resource for practitioners/professionals expecting to reach US Hispanics; also valuable for college programs in marketing, public relations and communications. Highly recommended."
Choice magazine
Click here for information on the Hispanic Marketing & Public Relations book
---