Posted by Elena del Valle on July 20, 2011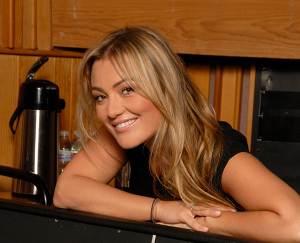 Amaia Montero
Photos: Vme, Juame de la Iguana
Starting July 24 Vme will air four music specials produced in Spain in 2010. Three of the four programs, which range in length from 24 minutes to 47 minutes, were produced by Especial 40 Principales. The programs, airing for the first time in the United States on Vme, are Bosé Por Amaia, Do you Spanglish?, Shakira Integral, 24 Horas con Alejandro Fernández and De Gira Por España. Except for De Gira Por España they will air Sundays at 9 p.m. ET.

Miguel Bosé
Hosted by Amaia Montero the music specials feature intimate conversations, backstage access, and performances. The first one, Bosé Por Amaia will air Sunday, July 24. During the program Miguel Bose discusses his music, his poetic lyrics, his sense of fashion, his love of cooking and his family.

Shakira
Do you Spanglish? airing on Sunday, July 31 is about the crossover attempts into Spanish by well known English speaking artists. The special showcases the efforts of Michael Jackson, Bon Jovi, Beyoncé, Mariah Carey, David Bowie, Avril Lavigne, Celine Dion, Justin Timberlake and Madonna.
Shakira makes a splash on Sunday, August 7 in Shakira Integral. Three years in the making, this program showcases the popular singer's rise from a teen star in Colombia to an international celebrity. The producers relied on hundreds of interviews with fans, collaborators and leading artists to make the program which features highlights of Shakira's live performances over the length of her career.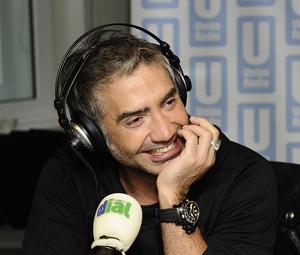 Alejandro Fernandez
Sunday, August 14 the final two music specials are devoted to Alejandro Fernandez, a Mexican performer. In 24 Horas con Alejandro Fernandez cameras follow the star through one complete day of his tour, accompanying him in the hotel, on the bus, backstage and during the performance. The show also features interviews with Fernandez and his crew. That same night at 9:30 p.m. De Gira Por España will follow 24 Horas con Alejandro Fernandez. That program takes fans behind the scenes and backstage for the making of a live performance.
Vme (pronounced veh-meh) is a national 24-hour Spanish network partnered with public television stations.