Posted by Elena del Valle on November 13, 2023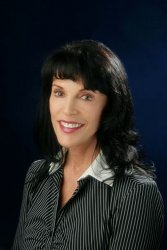 Lara Pizzorno, lead author, Healthy Bones Healthy You
Photo: Lara Pizzorno
A podcast interview with Lara Pizzorno, lead author, Healthy Bones Healthy You, is available in the Podcast Section of Hispanic Marketing and Public Relations, HispanicMPR.com. During the podcast, she discusses periodontal disease and osteoporosis with Elena del Valle, host of the HispanicMPR.com podcast.
Lara is also the lead author of a prior book on bone health, Your Bones; is the bone health expert on The AlgaeCal Community, a FaceBook group of 30,000 members, and is two thirds of the way through a Masters in Science in Clinical Nutrition at Maryland University of Integrative Health.
A member of the American Medical Writers Association for more than 25 years, Lara is senior medical editor for Salugenecists, Inc., and Integrative Medicine Advisors, LLC. She was editor of Longevity Medicine Review, which is no longer being published but remains available on line. A member of ResearchGate, she regularly writes review articles for physicians on issues related to healthy aging. Her latest papers are available on PubMed in Integrative Medicine: A Clinician's Journal.
To listen to the interview, scroll down and click on the play button below. It is possible to listen by looking for "Podcast" selecting "HMPR Lara Pizzorno" and downloading the MP3 file to your audio player. You can also find it on the RSS feed. To download it, click on the arrow of the recording you wish to copy and save it to disk. The podcast will remain listed in the November 2023 section of the podcast archive.