Posted by Elena del Valle on November 15, 2021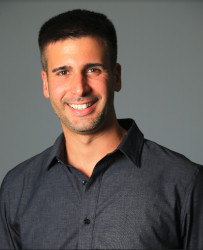 Javier Folgar, founder, Toa Waters
Photo: Toa Waters
A podcast interview with Javier Folgar, founder, Toa Waters, is available in the Podcast Section of Hispanic Marketing and Public Relations, HispanicMPR.com. During the podcast, he discusses how a small start-up company is disrupting stereotypes while giving back with Elena del Valle, host of the HispanicMPR.com podcast.
Javier works in conservation during the day and runs a small start-up company after hours. Prior to his current job Javier was director of Marketing and Communications for the Appalachian Trail Conservancy. He was also an active member of the Partnership for the National Trail System.
He launched Toa Waters, a premium "bold scented" bubble bath product company, in the fall of 2020. The company supports the Florida Trail Association, Maryland Food Bank, and American Cancer Society.
To listen to the interview, scroll down and click on the play button below. You can listen by looking for "Podcast" then select "HMPR Javier Folgar" and download the MP3 file to your audio player. You can also find it on the RSS feed. To download it, click on the arrow of the recording you wish to copy and save it to disk. The podcast will remain listed in the November 2021 section of the podcast archive.