Posted by Elena del Valle on July 12, 2021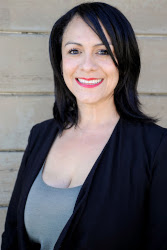 Filmmaker Karla Legaspy
Photo: Betsy Martinez
A podcast interview with filmmaker Karla Legaspy is available in the Podcast Section of Hispanic Marketing and Public Relations, HispanicMPR.com. She discusses her short film The Daily War with Elena del Valle, host of the HispanicMPR.com podcast.
Karla is a Los Angeles based director and producer. She is a Two-Spirit MeXicana content creator, actor and film programmer. She is the writer, director and producer of the short film Gold Star, winner of the Latino Public Broadcasting New Media Grant and the 2016 People's Choice Award for the PBS Short Film Festival. Karla co-produced AdeRisa Productions feature film Bruising for Besos about domestic violence in a lesbian community.
To listen to the interview, scroll down and click on the play button below. You can listen by looking for "Podcast" then select "HMPR Karla Legaspy" and download the MP3 file to your audio player. You can also find it on the RSS feed. To download it, click on the arrow of the recording you wish to copy and save it to disk. The podcast will remain listed in the July 2021 section of the podcast archive.