Posted by Elena del Valle on April 19, 2021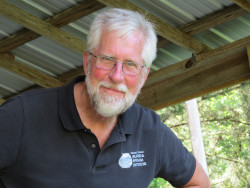 Robert Knight, P.h.D., director, Florida Springs Institute
Photo: Florida Springs Institute

A podcast interview with Robert Knight, P.h.D., director, Florida Springs Institute, is available in the Podcast Section of Hispanic Marketing and Public Relations, HispanicMPR.com. During the podcast, he discusses the impact of groundwater withdrawals to Florida springs with Elena del Valle, host of the HispanicMPR.com podcast. Scroll down for a PDF file to accompany the podcast.
Bob is the founder of the Howard T. Odum Florida Springs Institute, "a nonprofit program dedicated to supporting science and education necessary for restoration and wise management of Florida's artesian springs." He is an environmental scientist with more than 38 years of professional experience in Florida, including detailed ecological studies at more than 20 large springs. He is former adjunct professor at the University of Florida Department of Environmental Engineering and Sciences where he taught graduate level classes on the ecology of Florida's springs and wetlands.
To listen to the interview, scroll down and click on the play button below. You can listen by looking for "Podcast" then select "HMPR Robert Knight, P.h.D." and download the MP3 file to your audio player. You can also find it on the RSS feed. To download it, click on the arrow of the recording you wish to copy and save it to disk. The podcast will remain listed in the April 2021 section of the podcast archive.
Click here for PDF file.