Posted by Elena del Valle on December 16, 2020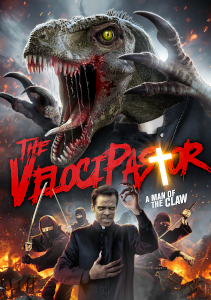 The Velocipastor poster
Photos: Filmocracy
Established in 2018 Filmocracy offers 2,800 independent films in a variety of genres in shorts, documentaries, feature length and series, except music videos, for an audience mainly between 25 and 40 years of age. The selection includes foreign language films with subtitles. One film, Road To Your Heart, was in Afrikaans without subtitles.
"Filmocracy is the only site that offers virtual film festivals and also rewards users for watching and rating movies," said Paul Jun, chief executive officer, Filmocracy, by email when asked what makes the streaming platform stand out. "Users earn virtual popcorn which they can spend in our shop on things like gift cards, movie tickets, and festival passes. Most of our subscribers come through the virtual film festivals we host."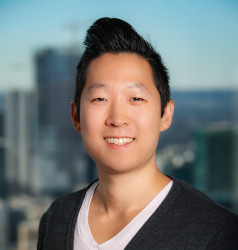 Paul Jun, chief executive officer, Filmocracy
According to the website subscriptions range from free with ads to Festival Premium for $29.99 a month. Most of the 17,000 users are in the United States, mainly Los Angeles and New York, with large user groups in Spain, India, and Brazil, according to Jun.
Eight categories of rating options (Plot, Characters, Cinematography, Performances, Dialogue, Sound/Music and Overall) appeared whenever I paused the videos. A rating number appeared at the top of videos that had been rated. As of this writing a drop down menu at the top of the homepage listed eleven categories. There were also featured films and upcoming virtual film festivals, including the Blastoff Film Festival, DC Chinese Film Festival, Diorama Film Festival, Around Films International Film Festival Barcelona for the remainder of 2020.
The three most watched films in 2020? The Velocipastor, Temp to Perm (disturbing short), and Extra Innings. Top genres in number of films: Drama, Documentary. The company markets mostly on FaceBook, Twitter and YouTube. In addition to Jun the Los Angeles based company is owned by Kasia Jun Kaczmarczyk, Phillip Jun, Pawel Drzewiecki, and Jasper Grey.