Posted by Elena del Valle on May 18, 2020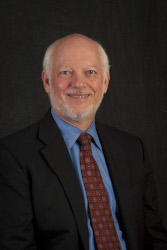 Randy Pherson, author, How to Get the Right Diagnosis
Photo: Randy Pherson
A podcast interview with Randy Pherson, author, How to Get the Right Diagnosis, about the questions to ask your doctor if you don't want to die is available in the Podcast Section of Hispanic Marketing and Public Relations, HispanicMPR.com.
Randy is chief executive officer of Globalytica, LLC; president, Pherson Associates, LLC; and a founding director of the non-profit Forum Foundation for Analytic Excellence. He teaches advanced analytic techniques and critical thinking skills to analysts in most of the 17 United States Intelligence Community agencies, in ten of the Fortune 100 companies, and in the United Kingdom, Italy, Norway, Denmark, Romania, Australia, Saudi Arabia, and Hong Kong.
He has authored, co-authored, or edited eleven books. He is best known for two books analysts encounter in their training: Structured Analytic Techniques for Intelligence Analysis and Critical Thinking for Strategic Intelligence.
Randy was a career Central Intelligence Agency of the United States (CIA) intelligence analyst and manager, last serving as National Intelligence Officer (NIO) for Latin America. He is a recipient of the 2000 Distinguished Intelligence Medal for his service as NIO and the CIA's Distinguished Career Intelligence Medal also in 2000.
To listen to the interview, scroll down and click on the play button below or locate the "Podcast" section on the right hand side, then choose "HMPR Randy Pherson" or download the MP3 file to your iPod or MP3 player to listen on the go, in your car or at home from the RSS feed. Some software will not allow flash, which may be necessary for the podcast player. If that is your case, you will need to download the file to play it. To download it, click on the arrow of the recording you wish to copy and save it to disk. The podcast will remain listed in the May 2020 section of the podcast archive.