Posted by Elena del Valle on February 17, 2020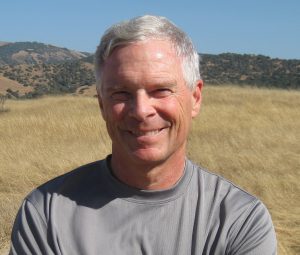 Gary Dudney, author, The Mindful Runner
Photo: Anna Deeb
A podcast interview with Gary Dudney, author, The Mindful Runner: Finding Your Inner Focus is available in the Podcast Section of Hispanic Marketing and Public Relations, HispanicMPR.com. During the podcast, he discusses running with Elena del Valle, host of the HispanicMPR.com podcast.
Gary is also the author of The Tao of Running: Your Journey to Mindful. Both were published by Meyer & Meyer Sports, one of Europe's largest sports publishers. In his books he explores the mental side of running. He has contributed articles to Runner's World, Running Times, Trailrunner, and Marathon & Beyond; and he has been a regular columnist for Ultrarunning magazine for over 10 years. He has completed over 70 one hundred mile trail races on his quest to run 100 one hundred mile runs, including at least one in every state. His home base is Monterey, California.
To listen to the interview, scroll down and click on the play button below or locate the "Podcast" section on the right hand side, then choose "HMPR Gary Dudney" or download the MP3 file to your iPod or MP3 player to listen on the go, in your car or at home from the RSS feed. Some software will not allow flash, which may be necessary for the podcast player. If that is your case, you will need to download the file to play it. To download it, click on the arrow of the recording you wish to copy and save it to disk. The podcast will remain listed in the February 2020 section of the podcast archive.