Posted by Elena del Valle on June 17, 2019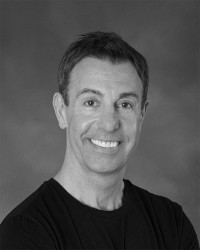 Louis Bezich, author, Crack the Code
Photo: Louis Bezich
A podcast interview with Louis Bezich, author, Crack the Code (see Health Care executive examines healthy behaviors in men over 50) is available in the Podcast Section of Hispanic Marketing and Public Relations, HispanicMPR.com. During the podcast, he discusses a new approach to men's health with Elena del Valle, host of the HispanicMPR.com podcast.
Louis is senior vice president at Cooper University Health Care. A men's health advocate, he uses his devotion to health and fitness to motivate men over 50 to establish their own healthy lifestyles.
With more than 40 years of executive experience, the author also serves as an adjunct professor in the Graduate Department of Public Policy Administration at Rutgers University. He has published numerous articles in the field of public administration and health and is a contributing author to Corporate Lawbreaking and Interactive Compliance.
To listen to the interview, scroll down until you see "Podcast" on the right hand side, then select "HMPR Louis Bezich" and click on the play button below or download the MP3 file to your iPod or MP3 player to listen on the go, in your car or at home from the RSS feed. Some software will not allow flash, which may be necessary for the play button and podcast player. If that is your case, you will need to download the file to play it. To download it, click on the arrow of the recording you wish to copy and save it to disk. The podcast will remain listed in the June 2019 section of the podcast archive.