Posted by Elena del Valle on September 26, 2018
By Ray Zinn
Author
Tough Things First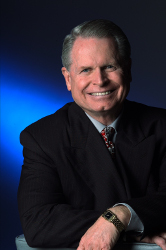 Ray Zinn, author, Tough Things First
Photo: Ray Zinn
We truly live in a global business environment.
People are mobile. Silicon Valley, where I lead my semiconductor company for 37 years, attracts talented people from across the globe. Any cosmopolitan city does as well. In the age of the Internet, even mom-and-pop companies routinely interact with people in vastly different cultures.
The 21st century reality is that you need to create diversity to thrive. Long gone are the days when all your employees and partners come from one country or one culture. To make it, you have to communicate with a lot of very different people.
Click to read the entire article Communicating Effectively Between Diverse Cultures Within a Company