Posted by Elena del Valle on April 16, 2018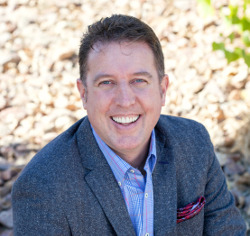 Ken Dunn, CEO, GoRead.com
Photo: Ken Dunn
A podcast interview with Ken Dunn, CEO, GoRead.com, is available in the Podcast Section of Hispanic Marketing & Public Relations, HispanicMPR.com. During the podcast, he discusses writing a book to achieve your business goals with Elena del Valle, host of the HispanicMPR.com podcast.
Ken's passion is eliminating illiteracy and also helping experts turn their experience into a highly profitable authority platform. Fourteen years in investigative and tactical policing allowed Ken to hone deep organizational and leadership skills, and sparked an entrepreneurial fire inside of him. Throughout his law enforcement career, he also helped to start businesses, which was the beginning of his serial entrepreneurial path.
Ken hungers to learn and teach others, which has led him through five careers in the past 25 years. In addition to his work as founder at GoRead.com he is an international speaker, author and sales trainer. Ken is an avid reader (he reads a book per week), in addition to being an author and publisher, and he believes that more people should be made aware of the widespread issue of child illiteracy.
To listen to the interview, scroll down until you see "Podcast" on the right hand side, then select "HMPR Ken Dunn" and click on the play button below or download the MP3 file to your iPod or MP3 player to listen on the go, in your car or at home from the RSS feed. Some software will not allow flash, which may be necessary for the play button and podcast player. If that is your case, you will need to download the file to play it. To download it, click on the arrow of the recording you wish to copy and save it to disk. The podcast will remain listed in the April 2018 section of the podcast archive.