Posted by Elena del Valle on January 15, 2018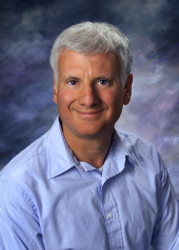 Joseph Pizzorno, N.D., author, The Toxin Solution
Photo: Joseph Pizzorno
A podcast interview with author Joseph Pizzorno, N.D. is available in the Podcast Section of Hispanic Marketing & Public Relations, HispanicMPR.com. During the podcast, he discusses The Toxin Solution (see Naturopath discusses hidden toxins in our lives and how to be rid of them) with Elena del Valle, host of the HispanicMPR.com podcast.
He has been an academic, intellectual and clinical leader in functional integrative and natural medicine for four decades. Pizzorno is also editor-in-chief, Integrative Medicine, and A Clinician's Journal; as well as president, SaluGenecists, Inc., and treasurer, board of directors, Institute for Functional Medicine, and founding president, Bastyr University.
To listen to the interview, scroll down until you see "Podcast Joseph Pizzorno, ND" on the right hand side, then select "HMPR " and click on the play button below or download the MP3 file to your iPod or MP3 player to listen on the go, in your car or at home from the RSS feed. Some software will not allow flash, which may be necessary for the play button and podcast player. If that is your case, you will need to download the file to play it. To download it, click on the arrow of the recording you wish to copy and save it to disk. The podcast will remain listed in the January 2018 section of the podcast archive.