Posted by Elena del Valle on December 6, 2017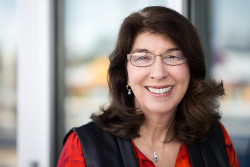 Linda Adams and Abby Curnow-Chavez, contributing authors, The Loyalist Team
Photos: Linda Adams, Abby Curnow-Chavez
A podcast interview with authors Linda Adams and Abby Curnow-Chavez is available in the Podcast Section of Hispanic Marketing & Public Relations, HispanicMPR.com. During the podcast, they discuss The Loyalist Team with Elena del Valle, host of the HispanicMPR.com podcast.
Linda and Abby Curnow-Chavez are contributing authors of The Loyalist Team How Trust, Candor, and Authenticity Create Great Organizations. They honed their expertise inside some of the largest and most powerful businesses operating today. The authors of have led the human resources, talent management, leadership development, and organizational effectiveness functions of Ford Motor Company, PepsiCo, Accenture, Newmont Mining and Level 3 Communications. Currently, they are two of four partners who comprise The Trispective Group, catering to companies like PetSmart, Equinix, Kaiser Permanente, Hitachi Data Systems, and Vail Resorts.
To listen to the interview, click on the play button below, scroll down until you see "Podcast" on the right hand side, then select "HMPR Linda Adams, Abby Curnow-Chavez" and click on the play button below or download the MP3 file to your iPod or MP3 player to listen on the go, in your car or at home from the RSS feed. Some software will not allow flash, which may be necessary for the play button and podcast player. If that is your case, you will need to download the file to play it. To download it, click on the arrow of the recording you wish to copy and save it to disk. The podcast will remain listed in the December 2017 section of the podcast archive.
---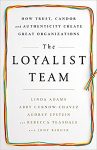 Click to buy The Loyalist Team
---