Posted by Elena del Valle on August 21, 2017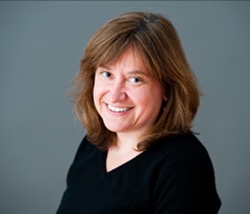 Jody Foster, M.D., author, The Schmuck in My Office
Photo: St. Martin's Press
A podcast interview with Jody Foster, M.D., author, The Schmuck in My Office 10 Difficult Work Personalities & What to do About Them (St. Martin's Press, $25.99) is available in the Podcast Section of Hispanic Marketing & Public Relations, HispanicMPR.com. During the podcast, she discusses what to do about difficult people at work with Elena del Valle, host of the HispanicMPR.com podcast.
Jody is a clinical professor of Psychiatry in the Perelman School of Medicine at the University of Pennsylvania, vice chair of Clinical Operations, Department of Psychiatry in the University of Pennsylvania Health System, and chair, Department of Psychiatry at Pennsylvania Hospital. Her clinical practice includes general psychiatry, with a special emphasis on treating acute inpatients, psychopharmacology, and corporate development that provides support and evaluation services to executives.
She completed a residency and a chief residency in psychiatry and a fellowship in clinical psychopharmacology and mood disorders at The Institute of Pennsylvania Hospital. She also attained her masters of business administration, with a concentration in
finance, from the Wharton School, University of Pennsylvania.
To listen to the interview, click on the play button below, scroll down until you see "Podcast" on the right hand side, then select "HMPR Jody Foster, M.D." and click on the play button below or download the MP3 file to your iPod or MP3 player to listen on the go, in your car or at home from the RSS feed. Some software will not allow flash, which may be necessary for the play button and podcast player. If that is your case, you will need to download the file to play it. To download it, click on the arrow of the recording you wish to copy and save it to disk. The podcast will remain listed in the August 2017 section of the podcast archive.