Posted by Elena del Valle on June 21, 2017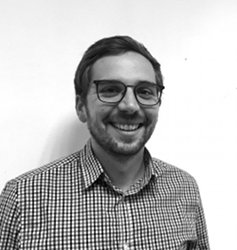 Yann Guillet, marketing director, Prototypo
Photo: Prototypo
Following a Kickstarter campaign in 2014 that gave the concept worldwide exposure and a following, in October 2015 Yannick Mathey established Prototypo (111, Boulevard de la Croix-Rousse, 69004 Lyon, France, https://www.prototypo.io/, contact@prototypo.io) in Lyon, France. The company offers customers a web application through which graphic designers and type fans may create unique fonts. Prototypo mainly targets graphic designers. Other users include communication agencies, design agencies and marketing and communication departments.
"The web application Prototypo allows graphic designers and type lovers to create unique fonts in a few clicks," Yann Guillet, marketing director, said by email when asked about the company. "This innovative approach to type design offers users the opportunity to create stronger visual identities thanks to original and exclusive fonts."
Prototypo employs seven and is available to domestic and international users. A free version of the software offers a limited parameter range and no font export capability. Subscribers pay $15 a month ($1 for the first month) or $99 for an annual plan. According to Guillet, the company has 25,000 users in 130 countries.
"We've got three parametric font templates on the application: Prototypo Fell, Prototypo Grotesk and Prototypo Elzevir," he said. "We'll add four more by the end of the year (a new one will be out in two weeks). Our users come from over 130 countries, most of them from USA, France, UK, Germany, Spain and Brazil."
According to their website, their software is compatible with Chrome, Firefox and Opera. It does not support cursive font templates.