Posted by Elena del Valle on February 3, 2010
By Josh Norek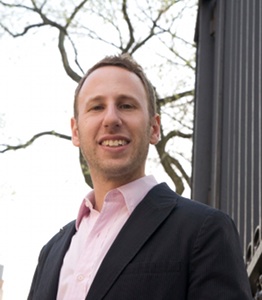 Josh Norek, deputy director, Voto Latino
Photo: Josh Norek
My wife – a first generation Salvadoran-American attorney who grew up in some of the roughest areas of Los Angeles – once described part of my nearby hometown of Albany, NY as "the scariest place I've ever been." When a girl from East LA thinks Albany is the most dangerous city in America, you know upstate New York has a problem.
Make no mistake: upstate New York is a microcosm of America's Rust Belt and agricultural communities. As manufacturing and farming declined upstate, so did the area cities' populations and their corresponding tax bases: in the Capital District region, Albany's population dropped by 29%, Schenectady's by 32% and Amsterdam's by a staggering 43% between 1950 and 2000. Had Latino immigrants not moved to these small cities in the past two decades, the population losses would have been far higher.
Click here to read the complete article.
---
Hispanic Marketing and Public Relations Understanding and Targeting America's Largest Minority book
"A must resource for practitioners/professionals expecting to reach US Hispanics; also valuable for college programs in marketing, public relations and communications. Highly recommended."
Choice magazine
Click here for information on the Hispanic Marketing & Public Relations book
---