Posted by Elena del Valle on December 9, 2009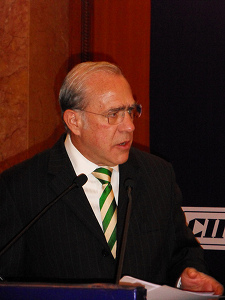 Angel Gurría, secretary-general, OECD
Photo: Organization for Economic Co-operation and Development (OECD)
In spite of the recent talk of job related improvements, millions of Americans have suffered the ill effects of unemployment. Teenagers have been hit especially hard. For example, in November 2009, more than 25 percent of 16 to 19 year-old Americans were unemployed compared to ten percent for all workers. This is said to be the highest rate of teenage unemployment in the U.S. since World War II.
According to Jobs for Youth: United States, a 170-page report released this month by the Organization for Economic Co-operation and Development (OECD), in the year to November 2009, the youth unemployment rate in the United States rose by 8 percentage points to 19 percent representing an additional 1.6 million young people out of work.
"The short-term priority must be to help the young people most at risk to avoid the long-term scarring of a generation of young Americans," said Angel Gurría, secretary-general, OECD in a news release. "Business must play its part in creating jobs but the government has to act quickly to extend financial support to more young people and increase funding for re-employment programmes. Longer-term, investing more in education to give young people the skills they need to succeed is essential."

Unemployment in U.S. Youth 2008-2009 – click to enlarge
As recently as 2007, the youth employment rate was 53 percent. While not ideal, especially when compared with 60 percent in 2000; the youth unemployment rate, at 11 percent, was about 1 percentage point higher than its 2000 level. The report summary predicts African-American youth, youth with no qualifications and young women are particularly to face increasing challenges.
Jobs for Youth: United States is the latest in a series of OECD reports on youth employment policies that covers 14 countries. OECD provides a forum for member governments to compare policy experiences, "seek answers to common problems, identify good practice and coordinate domestic and international policies."
---
Target Latinos effectively by understanding how they shop
"Hispanic Holiday Shopping Patterns" audio recording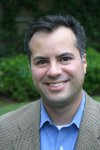 Manuel Delgado, CEO Agua Marketing, gives a presentation and participates in an extended Q&A discussion about
Hispanic shopping patterns national survey
Why Latino consumers may be more desirable than general market shoppers
Hispanics holiday shopping patterns and behaviors
Click here for information on "Hispanic Holiday Shopping Patterns" audio recording
---