Posted by Elena del Valle on April 24, 2009
Photo: mun2
Beginning May 7, mun2 will air Xtreme: on the Verge, a seven part reality series, a joint effort of the cable network and Xtreme, a Latin R&B duo. The program will air at 7 p.m. ET on mun2. The show follows the day-to-day lives of the New York residents, Danny D and Steve Styles, as they juggle their daily routine and their search for music industry success. Scenes show them while they handle business, rush from planes to hotels to interviews, record in-studio sessions, perform for thousands and are pursued by fans.
"'Xtreme: On The Verge' is a show that stays true to the mun2 brand by showcasing the uniquely American experience of bicultural Latinos in the U.S. today," said Flavio Morales, vice president, Programming for mun2. "We're excited to bring our viewers a true Bronx story with a universal appeal."
The series, produced by Diamante Pictures, is designed to showcase the lives of the Bronx-based and raised artists. The program will be part of a multi-platform effort featuring a multi-screen component via the network's online platform. The show characters, Steve and Danny, Ben, their manager, and Gladys, Danny's mom, plan to participate in the mun2 social media platform; provide text message updates on their profile pages, and interact with viewers on each episode's video page. Holamun2.com, the network's online portal, will stream complete episodes as they hit the air. Advertisers include Verizon VCAST and Toyota.
"We're excited to show viewers and our fans our day-to-day lives," said Danny D. "Even though we're blessed to have our singing careers going strong, we also have our moments of struggle like anyone else."
"Being a young Latino in the entertainment business is great but not always easy," said Steve Styles. "We want to show the public what it's like to have one foot in the spotlight and the other in our hometown of the Bronx."
Xtreme's album Haciendo Historia (Spanish for Making History) achieved platinum sales. They received a 2009 Premio Lo Nuestro award nomination for Best Tropical Group of the Year, and are finalists for the 2009 Billboard Latin Music Awards for Hot Latin Song of the Year (No Me Digas Que No) and Tropical Album of the Year Duo or Group (Chapter Dos).
Launched in 2001, mun2 (pronounced moon-dos) offers bilingual programming for U.S. Latinos 18 to 34 years old. The multi-platform youth entertainment network is available nationwide to 29 million households on cable and television. The network is part of Telemundo Group, a division of NBC Universal Cable Entertainment.
---
"Moving Beyond Traditional Media Measurement: measuring conversations and social media" audio recording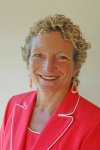 Presenter Katie Delahaye Paine, founder, KDPaine & Partners
Find out about
Issues affecting online public relationships today
Testing relationships as part of a survey
Measuring ethnic group relationships
Measuring foreign language communications in a similar ways to English
Biggest challenges measuring conversations and social media
Measuring online relationships with little or no money
Click here for information on "Moving Beyond Traditional Media Measurement"
---