Posted by Elena del Valle on January 12, 2006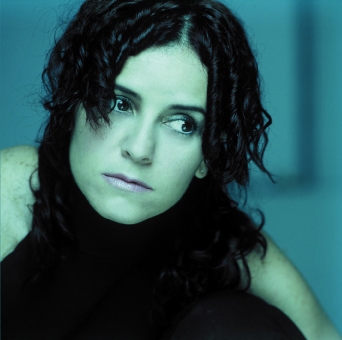 Sara Valenzuela
Sara Valenzuela, the former lead singer of Mexican alternative-pop band La Dosis, recently launched her solo debut album entitled "Lado Este" (Spanish for east side) released by Nacional Records. Sara Valenzuela is a Mexico City born and Guadalajara-based singer and songwriter who hosts the radio program Jazz Solo in her hometown. She began hosting the show in 1991 and considers her role on the program as a way to remain informed about her medium.
"I didn't know I liked jazz when I started the show," said Valenzuela. "But when I started to dig in I realized I liked the music a lot. And all different kinds, from ragtime to avant-garde. I used to be influenced by The Who, by Peter Gabriel, but also by soul singers like Marvin Gaye. Now I'm influenced by Billie Holiday and other jazz singers, because I try to be more open. It's easier to find your voice that way," said Valenzuela. 
For more information about Sara Valenzuela and "Lado Este" visit Nacional Records and SaraValenzuela.com. To listen to a song from Sara Valenzuela's recently-released solo album visit HispanicMPR.com and scroll down until you see "Podcasts." Select the files with the artist name and song title of your choice and click on the play button to listen to the songs online.