Posted by Elena del Valle on December 4, 2023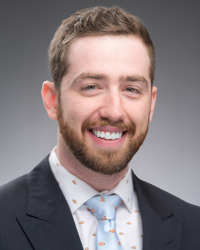 Fred Cohen, M.D., headache specialist, Mount Sinai Medical System
Photo: Fred Cohen
A podcast interview with Fred Cohen, M.D., headache specialist, Mount Sinai Medical System, New York City, is available in the Podcast Section of Hispanic Marketing and Public Relations, HispanicMPR.com. During the podcast, he discusses sleep and migraines with Elena del Valle, host of the HispanicMPR.com podcast.
An assistant professor of Medicine and Neurology at the Icahn School of Medicine at Mount Sinai, he is trained in Internal Medicine and Headache Medicine. A life-long headache sufferer, his research interests include treatments for chronic migraine and evaluating the epidemiology, burden, and impact of migraine. He is assistant editor of Headache: The Journal of Head and Face Pain and Current Pain and Headache Reports.
To listen to the interview, scroll down and click on the play button below. It is possible to listen by looking for "Podcast" then select "HMPR Fred Cohen, MD" and download the MP3 file to your audio player. You can also find it on the RSS feed. To download it, click on the arrow of the recording you wish to copy and save it to disk. The podcast will remain listed in the December 2023 section of the podcast archive.