Posted by Elena del Valle on September 26, 2011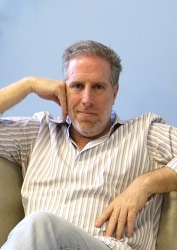 Victor Siegel, CEO, VerveLife
Photo: VerveLife
A podcast interview with Victor Siegel, chief executive officer, VerveLife is available in the Podcast Section of Hispanic Marketing & Public Relations, HispanicMPR.com. During the podcast, he discusses the role of music in a marketing strategy with Elena del Valle, host of the HispanicMPR.com podcast.
Victor recently acquired AppliedSB hoping to create one of the leading technology-driven music marketing firms in the United States. Victor is responsible for all facets of VerveLife's business operations such as long-term planning, financial management, marketing, product development, creative and acquisition strategy.
The newly-formed organization will be among the first to offer clients a full suite of music marketing strategy, technology and services and a catalog of four million tracks from major labels and significant independents in the United States.
To listen to the interview, scroll down until you see "Podcast" on the right hand side, then select "HMPR Victor Siegel" click on the play button below or download the MP3 file to your iPod or MP3 player to listen on the go, in your car or at home. To download it, click on the arrow of the recording you wish to copy and save it to disk. The podcast will remain listed in the September 2011 section of the podcast archive.
---