Posted by Elena del Valle on November 9, 2012

The Connected Company book cover
Photos: O'Reilly Media, Dave Gray photo by Maia Garau, Thomas Vander Wal photo by Matt Balara
Many companies today are divided internally according to function which is fine in a stable environment but in an uncertain environment these companies become brittle, say Dave Gray and Thomas Vander Wal. To overcome uncertain times companies need to sort their organizational structure into Holarchies that function independently forming a Connected Company which they believe is flexible, strong and adapts well to change.
Gray is the author with Vander Wal of The Connected Company (O'Reilly Media, $24.99), a 287-page hardcover book published this year. In it they discuss the changes they see taking over the business environment and how they believe companies need to respond to them. Organizational and management innovation are necessary in order for the essential business model innovation and adaptation required to match today's fast pace, Alexander Osterwalder proposes in the book's Foreword.
Dave Gray, author, The Connected Company
"The driving principle of the industrial revolution was the division of labor. The driving principle of the next revolution is connection," said Gray by email in response to a question about who would benefit from reading the book.
Change is essential, the authors say, because customers are embracing disruptive technologies faster than companies are able to adapt. The book is divided into five sections: Why change, What is a connected company, How does a connected company work, How do you lead a connected company, and How do you get there from here.
According to the book, connected companies should be more like organisms than like machines. As such they should learn, have a purpose, obtain feedback from customers, and experiment. They should be made of networked pods with control of their own fate.
Companies that gravitate toward this model will have an advantage, the authors say. To do so they must embrace organic growth, leader driven change, pilot pods and network weaving.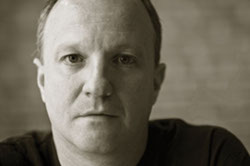 Thomas Vander Wal, contributing author, The Connected Company
Gray, senior vice president of Strategy, Dachis Group, is a management consultant who works with companies to develop and execute winning strategies. His previous book, Gamestorming (O'Reilly), sold more than 50,000 copies and has been translated into 14 languages, according to his bio.
Vander Wal, principal, InfoCloud Solutions, advises companies on social business, digital content, and personal-to-social information. He is on the steering committee of the Web Standards Project, and helped found the Information Architecture Institute, according to his bio.
---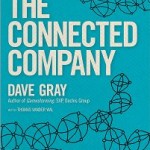 Click to buy The Connected Company
---